It's a Saturday, September 1, 2018, and I have to plan my day wisely. I'm going off on a trip. I must ensure that Ben, our two-year-old Standard Poodle will be looked after later today. I shall be off to Philadelphia International Airport, shortly after noon. My wife and daughter will be arriving from their ten-day trip to Germany, via Dublin. I call Granddaughter Abby, she will be around she says, and will tend to Ben's needs. Dang, she's a good one, that Abby.
I do all the routine housekeeping chores, dishes, laundry, trash, and load it in the car for deposit at the refuse station on the way out. I dig out the vacuum, use it to clean, all is in order. The bed is made, a beautiful bottle of Chardonnay is on Ice, and the favorite glass is being chilled in the freezer.
Around 12:30 I head over to the daughter and son-in-law's and swap cars, mine is a bit small, comfort and luggage storage are paramount for these two travelers. I transfer the bag of trash to drop off and head out for PHL at 12:45.
After dropping off the trash, I give a quick check to Flight Aware, a great App if you've never used it. You can check on a flight, and it shows you where it is on a map, departure time and ETA. I learn the flight is due to land in exactly three hours, thirty minutes early. I don't need to fly, no pun intended, but I hope traffic moves well as I go up the road.
It's smooth sailing up the Delmarva Peninsula to Dover, DE where I get on Route-1, a toll road, and once again traffic is rolling along quite well. Route-1 is a posted 65 mph roadway, and I hang with traffic moving at 75 mph. No problem I think, I'll arrive in plenty of time.
Route-1 merges with I-95 in Christiana, DE, right at the massive traffic area of the Christiana Mall. There is also a lot of construction going on affecting the merge onto I-95. All northbound traffic comes to a complete stop. A plethora of ramps and roadways ahead and to the right, show bumper to bumper traffic, inching stop and go style.
I check my watch, 35 minutes until the plane is scheduled to touch down. I'm 29 miles from PHL and the GPS, after five minutes of inching long says it will be 35 minutes to PHL. After 5 or 6 minutes of this, I'm now onto the merge ramp for I-95 north; At this junction, there are lane closures to the far right. Things are not looking good.
If driving north, you can pretty much do three things at this location. You can go over the Delaware Memorial Twin Span Bridges to New Jersey, keeping to the right to do so. If you stay center to the next split, the right will take you up I-495 along the Delaware River, and this is what the GPS tells me to do. Being quite familiar with the area I choose to ignore the GPS and take the left fork, thanks, Yogi Berra. I'm going right through the center of Wilmington, Delaware. "Bingo" — I'm flying along once again, I'll get there in plenty of time.
I-495 and I-95 merge outside of Wilmington at the Pennsylvania state line. The traffic slows down a bit here, and there is a left merge that comes into I-95 and slows things a bit more not too far up the road. I clear this point without incident and arrive at the airport with eight minutes to go. I smile at myself and say "Rooster, you done good."
I find the well-marked Cell Phone Lot and slip into a Parallel parking spot. This will turn out to have been a good move. I roll the windows down, take out the key and put it into my pocket. I grab a book, I've just started to read, "Killers of the Flower Moon" by David Gramm, and exit the car, a 2013, Honda, Pilot. I do a few exercises to loosen up an ailing Hip. Sitting for the past two-plus hour just did the body no good at all.
My first alert on the phone comes in shortly after exercising, "landed" it says. I send a thumbs up. I check "Find Friends" I'm a Tech addict my wife tells me, she's right of course. They are still sitting at the gate, and I set the little Who's-E-Dingy that will alert me when they move. I go back to the book.
"Ding," they're moving. I can follow them as they move through Terminal A toward the Baggage Claim area. After a pause at the Lady's Bathroom, they're on the move again. It's another fifteen minutes until I get the "Come get us" notification. I close the book, grab the keys out of my pocket and hop into the driver's seat. I'm like a kid on Christmas morning; I'm getting my friend of 53 years back.
I fasten the seat belt, put the key into the ignition, put my foot on the brake, turn the key, turn the key, turn the key, Nothing!!!! The car is deader than the last squirrel that tried to make it across the road in front of me. What the? Ok, check everything, nothing on, I'm doing everything right, I know I am. Try again, again nothing. I work the horn, lights, windows and there is no power in the car, The Pilot is Dead, Dead, Dead.
Parked a few slots to my rear is a gentleman in a new Dodge pickup. I approach, ask if he has cables, and can give me a jump. Yes and yes he says. He saddles up inches from the driver's door. I pull the hood latch, climb over the center console, no small feat for this seventy-five-year-old geriatric and exit the car. I pop the hood, and we hook up. I give it a few minutes to pull some power from the big Dodge. I return to the passenger's side and once again climb the mountain that is the center console, and I return to the driver's seat.
Into the ignition goes the key, I say a silent prayer, turn the key, and nothing happens once again. I'm thinking the big guy up above can't hear me over all the noise from the big jets landing and taking off. I hit the horn, dead as a doornail. I holler out to the kind owner of the Dodge, let's just let it charge for a few minutes. He gives me a thumbs-up. I sit for what seems a good five minutes. I get a text from the girls, "?". I ignore it, try the key one more time, still nothing. "Crap," I say.
I exit over Mount Console once again; I jiggle the hook-up on the Pilot, my new-found friend does the same on the Dodge. We chat a bit with the hope that more time will make things right. I learn he is from Lancaster, PA and picking up friends from the Mid-West. I'm all set to get more info on him when his phone rings. His guests have arrived, he must leave. He tells me he's sorry, we unhook his cables, and he's gone.
I call the girls and explain what's been transpiring. I suggest they grab a cab and join me. They do and are with me in a matter of minutes, and fifteen dollars poorer. We hug, it's so good to see them. I feel inept. These two have been up since ever, riding in a three-seat across airplane and are now standing in a parking lot in the ninety-degree heat with no promise of getting home any time soon.
I make a useless call to AAA. It's a holiday weekend you know. Philadelphia is always busy. I'm told, even more so over a holiday. William, very nice, very apologetic, very unhelpful dispatcher tells me the bad news. The best we can do sir is have someone there between 7:00 and 10:30 PM. It is now 5:45. I get an incident number and am told to cancel if something works out.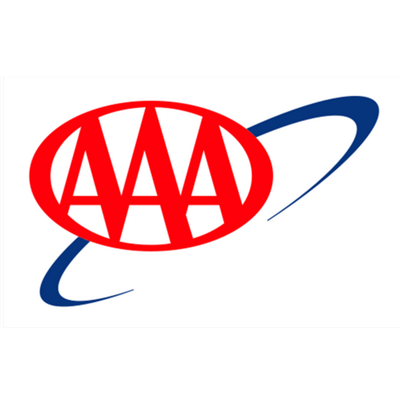 I call the airport to inquire if roadside help is available. After some cockamamie story, I'm told NO, not to the cell phone lot, sorry. I murmur unprintables under my breath while daughter Kathryn rummages through the storage box under the rear seat. She brings out a set of heavy-duty jumper cables. Now we need to find a savior to hook up with.
The daughter is entertaining the idea of getting a hotel room for the night. I'm going to try one more thing. I call the airport police. The dispatcher says she will check if one of the cars has a set of cables. If so she will send one to my area if they are available. Is this hope, I wonder.
I'm holding the cables, and I see him, a man in "Black." He is a Black man, with Black Button down shirt, Black Pants, Black belt, shoes, and socks. He has a Black pencil mustache. "Need a jump," he asks. I explain the previous attempt by the other good samaritan and his having to leave. My new friend says, "let's give it a shot."
He returns to his vehicle, a Chevy Suburban, of course it's Black! Once again as the previous Dodge owner, he pulls within inches of the driver's door. We hook up the heavy-duty cables, and life once again begins to trickle into the Pilot, I hope. After five-plus minutes I climb once again over Mount Console and assume my position as Pilot of the Pilot. I turn the key, nothing. There is hope though, dashboard lights in all the colors of the rainbow come on, this is a first. I shout out the good news. Let us wait a bit longer my Man in Black says. I exit once again.
We chat, "a member of the cloth," I ask. He chuckles, "no, Real Estate," he says. I learn he's from Pennsauken, NJ just down the road from Willingboro, where I went to High School. I reminisce about days gone by, fifty-six years worth to be precise. Time passes, the girls leaning on the guardrail close-by. After what seems like an eternity we agree to try once more. I'm feeling right about the life-blood that has been flowing into the pilot.
Once again I climb over the console and assume the position, I'm feeling really good about a start this time. I make sure AC, radio and any other electrical draining devices are off. My foot is on the brake; I turn the key,——ignition, it starts! Thank you Lord, there is a Savior, and he is, All Black. There is a Rugby team from New Zealand of the same name, in case you didn't know. They bought a beer for the wife some years back in Ireland, during the World Cup.
I leave the Pilot running, exit once again, over the mountain and through the door. We unhook, his phone rings, time to go he says, my pick-up is ready. I give this kind sole a massive hug of thanks, and we say good-bye.
Daughter Kathryn returns the cables and loads their luggage to the back. We call the Police and AAA and cancel future service calls. We are off to Eden, how appropriate is that name on this night. Eden, Md, God's Country on the Eastern Shore, here we come.