On 24 September an old and dear friend of twenty five plus years left his earthly homeland of Bavaria, Germany. Hubertus, along with his two brothers, owned a centuries old farm on Collins Wharf Rd in Allen, MD. This farm, which lies behind a brick gateway along Wicomico Creek has been a mainstay of the community since 1733.
Hubertus was surrounded by daughters Natalie, Isabel, Carolin and Sophie who held him, and eased his fears to let go, and feel safe in his passing.
Hubertus reminded Mary Agnes and me as being like an overgrown Leprecheaun. Hubertus was always so happy with life, especially his yearly visits to the Eastern Shore and the village of Allen.
There are nothing but wonderful memories of Hubertus and his daughters over the years. Once I picked him and his entourage up at Dulles airport each year, it was a constant how's this, how's that and what's new. This went on non-stop until once on the Eastern Shore and the "Kentucky Fried Chicken" sign was spotted,
He shall be missed by all those he touched.
Rest in peace my friend as you sail off in das Boat.
( Hubert's greatest toy was his hydrofoil, brought over from Germany in a shipping crate many years ago. The scene of that boat flying up the Wicomico River at 60 mph with Hubert at the helm, shall be greatly missed.)
My best interpretation of the Death Notice
You are no longer where you were,
but you are everywhere we are
DR. Hubertus Rechberg
died peacefully in the circle of his beloved daughter
12 March 1948 in Munich
Died September 24, 2019 in Garmisch-Partenkirchen
In great love and gratitude we bid farewell to our father, father-in-law, grand-father and brother.
Wednesday the 2nd of October
11:00 am funeral service and funeral takes place
in the parish church ST. Clemens in 82438 Eschenlohe place.
12:30 – 17 o'clock approx. Reception in Wengwies
5.30 pm Children's dinner PANCAKES – at Kiki
(Maus's kitchen is occupied by the caterer!)
8 pm Family Dinner- at the Mouse
Until we meet again my friend.
Somewhere in the neighborhood of ten days or so ago, my Doctor of Nursing daughter decided to become a member of the Manual Labor force, whose main tool is a shovel. So much for the Florence Nightingale Pledge of the Nursing profession. An Umbrella Close-line base pole, No Problem!
After returning home from a trip to the ER several hours later, Arm in a sling, for at least two months mind you, we learn the cold facts of the incident. Son in-law, Jeffrey did send a text from the ER, " in ER with Kathy, may have broken her arm". "How" , was the wife's response. "She fell off a shovel" "What the", we say. We would soon learn the facts as mother goes to check on daughter.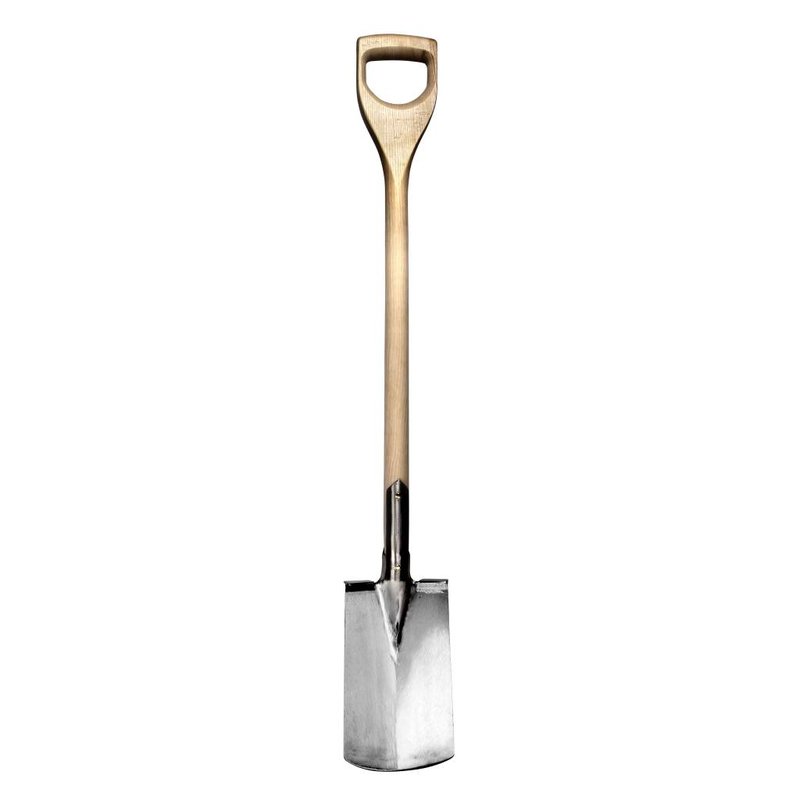 I must take full responsibility for my daughter's debilitating injury. For my daughters first eighteen years never once do I remember teaching and demonstrating "Shoveling 101".
This woman, who is right hand dominate, fell off her shovel, to the right. In trying to break her fall with her arm under her side, she sustained a fracture of the R/Radius. Due to the human instinct to break a fall by outstretching the arms, the radius is one of the more frequently fractured bones in the body.
My first born will have many challenges over the next few months with her dominant hand in a sling. Writing, How to put her hair in a bun, washing one's hands, driving. My goodness, can one even pick their nose? De-corking a bottle of wine, now that will be a challenge.
We are here for you Kathryn, just ask and we will be there. Fell off a shovel, really?
Shovel Selection
Choose a shovel that is ergonomically correct – a shovel with a curved handle. These shovels help you to keep your back straighter reducing spinal stress.
For snow, consider a shovel with a plastic blade instead of metal– plastic is lightweight – isn't the snow heavy enough?
Sometimes a smaller blade is better. You will not be able to shovel as much per shovel load, but the load will weigh less, which puts less strain on the spine.
Technique
Warm muscles work better. Take some time to stretch to prepare your body for activity.
Just like with a golf club, hand placement on the shovel handle is very important! Don't put your hands (grip) close to one another. Create some distance between the hands. This will give you more leverage and make it easier to lift snow.
Think about good posture and maintaining the natural curve of your spine.
Stand with your feet about shoulder width apart to maintain balance. Try to keep the shovel close to your body. Bend at the knees, not the waist or back. Tighten your stomach muscles as you lift the snow. Lift with your legs, not your back. Do not twist your body, instead, step in the direction that you are throwing the snow or dirt. This will help prevent the lower back from twisting and alleviate any back soreness that you might typically experience.
Don't throw snow or dirt over your shoulder! Go forward with it.
Fresh snow is lighter in weight – so clear snow as soon as it has fallen. Snow becomes dense as it compacts on the ground. Wet snow is very heavy. One shovelful can weigh 20 pounds or more!
Pace yourself. Take frequent breaks to stretch your back and extremities.
Digging holes
Make sure that the shovel head is perpendicular to the soil's surface when you push the shovel blade in. And if you can't push it in with one foot, if you have to jump with both feet to drive it in, then you need a backhoe or a pry bar to dig this hole.
When you're going to lift the dirt out of the hole, hold the shovel near the middle of the handle and use the upward momentum of lifting the soil out to throw it into the wheelbarrow or onto a tarp. Don't be at the end of the shovel and don't be down close to the head. Both cause strain on your back.
When you encounter roots, remember your shovel is not a pry bar, but it can be a chopping tool. Turn it around and cut cleanly through the roots that you encounter, and then lift them out of the hole into the wheelbarrow. Shoveling is all about keeping your back straight.
If you have injured yourself while shoveling or have any questions, give PRO Physical Therapy a call.