Home » Posts tagged 'Eden'
Tag Archives:
Eden
It's a Saturday, September 1, 2018, and I have to plan my day wisely. I'm going off on a trip. I must ensure that Ben, our two-year-old Standard Poodle will be looked after later today. I shall be off to Philadelphia International Airport, shortly after noon. My wife and daughter will be arriving from their ten-day trip to Germany, via Dublin. I call Granddaughter Abby, she will be around she says, and will tend to Ben's needs. Dang, she's a good one, that Abby.
I do all the routine housekeeping chores, dishes, laundry, trash, and load it in the car for deposit at the refuse station on the way out. I dig out the vacuum, use it to clean, all is in order. The bed is made, a beautiful bottle of Chardonnay is on Ice, and the favorite glass is being chilled in the freezer.
Around 12:30 I head over to the daughter and son-in-law's and swap cars, mine is a bit small, comfort and luggage storage are paramount for these two travelers. I transfer the bag of trash to drop off and head out for PHL at 12:45.
After dropping off the trash, I give a quick check to Flight Aware, a great App if you've never used it. You can check on a flight, and it shows you where it is on a map, departure time and ETA. I learn the flight is due to land in exactly three hours, thirty minutes early. I don't need to fly, no pun intended, but I hope traffic moves well as I go up the road.
It's smooth sailing up the Delmarva Peninsula to Dover, DE where I get on Route-1, a toll road, and once again traffic is rolling along quite well. Route-1 is a posted 65 mph roadway, and I hang with traffic moving at 75 mph. No problem I think, I'll arrive in plenty of time.
Route-1 merges with I-95 in Christiana, DE, right at the massive traffic area of the Christiana Mall. There is also a lot of construction going on affecting the merge onto I-95. All northbound traffic comes to a complete stop. A plethora of ramps and roadways ahead and to the right, show bumper to bumper traffic, inching stop and go style.
I check my watch, 35 minutes until the plane is scheduled to touch down. I'm 29 miles from PHL and the GPS, after five minutes of inching long says it will be 35 minutes to PHL. After 5 or 6 minutes of this, I'm now onto the merge ramp for I-95 north; At this junction, there are lane closures to the far right. Things are not looking good.
If driving north, you can pretty much do three things at this location. You can go over the Delaware Memorial Twin Span Bridges to New Jersey, keeping to the right to do so. If you stay center to the next split, the right will take you up I-495 along the Delaware River, and this is what the GPS tells me to do. Being quite familiar with the area I choose to ignore the GPS and take the left fork, thanks, Yogi Berra. I'm going right through the center of Wilmington, Delaware. "Bingo" — I'm flying along once again, I'll get there in plenty of time.
I-495 and I-95 merge outside of Wilmington at the Pennsylvania state line. The traffic slows down a bit here, and there is a left merge that comes into I-95 and slows things a bit more not too far up the road. I clear this point without incident and arrive at the airport with eight minutes to go. I smile at myself and say "Rooster, you done good."
I find the well-marked Cell Phone Lot and slip into a Parallel parking spot. This will turn out to have been a good move. I roll the windows down, take out the key and put it into my pocket. I grab a book, I've just started to read, "Killers of the Flower Moon" by David Gramm, and exit the car, a 2013, Honda, Pilot. I do a few exercises to loosen up an ailing Hip. Sitting for the past two-plus hour just did the body no good at all.
My first alert on the phone comes in shortly after exercising, "landed" it says. I send a thumbs up. I check "Find Friends" I'm a Tech addict my wife tells me, she's right of course. They are still sitting at the gate, and I set the little Who's-E-Dingy that will alert me when they move. I go back to the book.
"Ding," they're moving. I can follow them as they move through Terminal A toward the Baggage Claim area. After a pause at the Lady's Bathroom, they're on the move again. It's another fifteen minutes until I get the "Come get us" notification. I close the book, grab the keys out of my pocket and hop into the driver's seat. I'm like a kid on Christmas morning; I'm getting my friend of 53 years back.
I fasten the seat belt, put the key into the ignition, put my foot on the brake, turn the key, turn the key, turn the key, Nothing!!!! The car is deader than the last squirrel that tried to make it across the road in front of me. What the? Ok, check everything, nothing on, I'm doing everything right, I know I am. Try again, again nothing. I work the horn, lights, windows and there is no power in the car, The Pilot is Dead, Dead, Dead.
Parked a few slots to my rear is a gentleman in a new Dodge pickup. I approach, ask if he has cables, and can give me a jump. Yes and yes he says. He saddles up inches from the driver's door. I pull the hood latch, climb over the center console, no small feat for this seventy-five-year-old geriatric and exit the car. I pop the hood, and we hook up. I give it a few minutes to pull some power from the big Dodge. I return to the passenger's side and once again climb the mountain that is the center console, and I return to the driver's seat.
Into the ignition goes the key, I say a silent prayer, turn the key, and nothing happens once again. I'm thinking the big guy up above can't hear me over all the noise from the big jets landing and taking off. I hit the horn, dead as a doornail. I holler out to the kind owner of the Dodge, let's just let it charge for a few minutes. He gives me a thumbs-up. I sit for what seems a good five minutes. I get a text from the girls, "?". I ignore it, try the key one more time, still nothing. "Crap," I say.
I exit over Mount Console once again; I jiggle the hook-up on the Pilot, my new-found friend does the same on the Dodge. We chat a bit with the hope that more time will make things right. I learn he is from Lancaster, PA and picking up friends from the Mid-West. I'm all set to get more info on him when his phone rings. His guests have arrived, he must leave. He tells me he's sorry, we unhook his cables, and he's gone.
I call the girls and explain what's been transpiring. I suggest they grab a cab and join me. They do and are with me in a matter of minutes, and fifteen dollars poorer. We hug, it's so good to see them. I feel inept. These two have been up since ever, riding in a three-seat across airplane and are now standing in a parking lot in the ninety-degree heat with no promise of getting home any time soon.
I make a useless call to AAA. It's a holiday weekend you know. Philadelphia is always busy. I'm told, even more so over a holiday. William, very nice, very apologetic, very unhelpful dispatcher tells me the bad news. The best we can do sir is have someone there between 7:00 and 10:30 PM. It is now 5:45. I get an incident number and am told to cancel if something works out.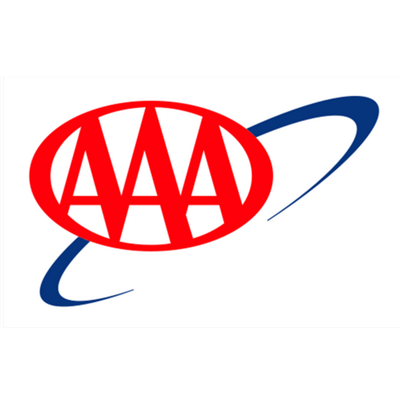 I call the airport to inquire if roadside help is available. After some cockamamie story, I'm told NO, not to the cell phone lot, sorry. I murmur unprintables under my breath while daughter Kathryn rummages through the storage box under the rear seat. She brings out a set of heavy-duty jumper cables. Now we need to find a savior to hook up with.
The daughter is entertaining the idea of getting a hotel room for the night. I'm going to try one more thing. I call the airport police. The dispatcher says she will check if one of the cars has a set of cables. If so she will send one to my area if they are available. Is this hope, I wonder.
I'm holding the cables, and I see him, a man in "Black." He is a Black man, with Black Button down shirt, Black Pants, Black belt, shoes, and socks. He has a Black pencil mustache. "Need a jump," he asks. I explain the previous attempt by the other good samaritan and his having to leave. My new friend says, "let's give it a shot."
He returns to his vehicle, a Chevy Suburban, of course it's Black! Once again as the previous Dodge owner, he pulls within inches of the driver's door. We hook up the heavy-duty cables, and life once again begins to trickle into the Pilot, I hope. After five-plus minutes I climb once again over Mount Console and assume my position as Pilot of the Pilot. I turn the key, nothing. There is hope though, dashboard lights in all the colors of the rainbow come on, this is a first. I shout out the good news. Let us wait a bit longer my Man in Black says. I exit once again.
We chat, "a member of the cloth," I ask. He chuckles, "no, Real Estate," he says. I learn he's from Pennsauken, NJ just down the road from Willingboro, where I went to High School. I reminisce about days gone by, fifty-six years worth to be precise. Time passes, the girls leaning on the guardrail close-by. After what seems like an eternity we agree to try once more. I'm feeling right about the life-blood that has been flowing into the pilot.
Once again I climb over the console and assume the position, I'm feeling really good about a start this time. I make sure AC, radio and any other electrical draining devices are off. My foot is on the brake; I turn the key,——ignition, it starts! Thank you Lord, there is a Savior, and he is, All Black. There is a Rugby team from New Zealand of the same name, in case you didn't know. They bought a beer for the wife some years back in Ireland, during the World Cup.
I leave the Pilot running, exit once again, over the mountain and through the door. We unhook, his phone rings, time to go he says, my pick-up is ready. I give this kind sole a massive hug of thanks, and we say good-bye.
Daughter Kathryn returns the cables and loads their luggage to the back. We call the Police and AAA and cancel future service calls. We are off to Eden, how appropriate is that name on this night. Eden, Md, God's Country on the Eastern Shore, here we come.
Our trip north has ended and we are back home after XXXX number of miles. How many miles did you put on that Subaru of yours you might ask. Well, thats why we're having a contest and the winner will receive a Maryland Flag "T" Shirt.
Six years ago my brother in-law Bobby and I made a cross country trip together to Colorado, we were delivering a car to my granddaughter at the Air Force Academy. I blogged our trip through the Ohio River Valley, the bread belt of Illinois and Kansas and up to the Rockies of Colorado. We had a T Shirt contest for that adventure as well. Our winner was Della Baird of Wilmington, NC and her photo in her winning T Shirt was posted on a later blog.  Uncle Bobby is no longer with us, but whenever we go on a trip his spirit for adventure lives.
So, here we go.
You must email the Rooster @ elfidd@gmail.com no later than midnight on September 30, 2016 with your guess on the # of miles driven on our trip through, CT, RI, MA, NH, ME, NB, PEI, NS and back. The person who comes the closest without going over the actual total mileage is the winner.
The Itinerary
Departed Eden/Allen, MD, 21822  on 21 August and drove to Vernon then Tolland, CT. We hung out in CT for six days taking a few side trips to Mystic, CT,  Westerly, RI for one and to our daily walking path in Vernon and breakfast there a few times also. We went to Stafford Springs, CT for my State Police Troop "C" reunion also.
Back on the road 28 August we would leave Tolland and head to Bangor, ME. We pretty much drove a direct route to Portland, ME and then the all back roads to Bangor began. We tried to stay parallel to I-95 but we got off the beaten path more than once.
After a nice evening in Bangor, ME we headed out to cross the Canadian border on 29 August at the Calais/St. Stephen crossing and drive to Moncton, NB for the evening.  Rt 1 was our road for that trip. We drove around some to see the tide change and have dinner while in Moncton.
On August 30th we arose well rested and after a great breakfast we were off to the home of Lucy Maude Montgomery, the Author of "Anne of Green Gables." Garmin got us there directly. Now you must do a bit of detective work and locate the site. After some time at Lucy's homestead we headed to Charlottetown and our hotel. Oops, the rooms not ready. To kill some time we would drive to Brackley Beach and have some great fish and chips. After much it was back to Charlottetown and the hotel right down town.
We arose on the 31st and after some walking about town we drove semi directly to the ferry located at Wood Islands where we would cross to Nova Scotia and the city of Halifax. We would drive directly to Halifax via Garmin and park our car for two days in the garage of the Residence Inn. Our feet would be our transportation for this stop.
We would hop back into the car once again on 2 September and drive via Garmin to Saint John, NB. We did take a side trip to Fundy National Park along the way. More figuring for you readers out there. Once again our feet and a Trolly tour were our transportation while in Saint John for two days.
On Sunday 4 September we departed Saint John, made the border crossing at ST Stephen/Calais once again and followed Garmin's direction to Bucksport, Me. Once checked into the Bucksport Motor Inn, highly recommend it by the way, we were off on a drive along Route 1 south to Bayside, Belfast and the Young's Lobster Pound. If ever in Belfast try it out, you will not be sorry, provided you like Lobster that is.
Labor day, September 5 we headed south to Portland, Maine, we ignored Garmin once again and motored along Route 1 south. We saw old haunts along the way, Lincolnville and it's ferry to Islesboro where we ventured with family for a beachside picnic many years ago. Going through the town of Bath you pass the Bath Iron Works, a neat view as you cross the Kennebec river.
We made a stop in Camden, a must if you ever travel Route 1. Slow down people, get off the Interstate. Entering Camden I had an "Epiphany."  "Wallack" I shouted out as my wife glared at me like I was some crazy man. Ever since heading south from the border I had been trying to remember someone's name.  I'd gone through the alphabet over and over. Have you ever done that? I knew his first name was Mark and when he retired from the CT State Police he had moved to Maine. I had known this man dating back to 1981 when he first applied to the department for a Troopers position. I was working in the Selection Unit back then.
So I remember a name, the man possibly living in Camden from a contact I had back some ten years ago about him retiring to Camden, ME. No address, no phone number and no internet to go searching. "Dang" says I to myself as I ease into a parking spot right in downtown Camden. The little lady want's to walk the shops, "$$$," visit the waterfront and just take a nostalgic stroll, we've been here numerous times over the past 51 years.
She sees an eclectic souvenir shop and enters. I stroll ahead totally oblivious to her disappearing act which is commonplace. Many times I'm thankful she has her phone with her, "where are you I ask?" On this occasion I recover from the alone feeling quickly and trace her back to the said store. I mean I was a Detective, right?
The Mrs. searches the shelves for something to take to Oklahoma to the great grandkids in October and I think, this place must have a phone book. I borrow the book, peruse the "W's" list of names and no Mark Wallack, "damn" I mutter to myself. No luck I say to the store owner. "Who are you looking for," he asks. I explain who, and the connection going back thirty-five years ago. "Mach" he exclaims, "I know Mach." You see, there are no "R's" in the Maine vocabulary. The man goes into a lengthy explanation of how he knows him and how much a part of the community he is. I get a phone number and address from him, he lives just one mile out of town. We're out of the store, $58.95 later, and we head up the street to see an old friend.
We find the house, an adorable Cape on a lake, kayak with fishing rod rigged to the side, (every man's retirement dream) just waiting at the dock. A feisty Aussie Mini Collie, (could be something else, but that's close enough) is greeting us on the porch. I find out later the dog's name is Frisbee.  I knock, Mach answers, we recognize each other after all these years and it's Man Hug Time.
We pass an hour's plus of time, take a few remembrance photos and say good-by. I shall MACH this epiphany in my journal. It was great seeing you old friend.
We continue south, stop and get a Subway, grinder in hand, New England for Hero, Sub, Italian Sandwich, or what ever. We have ourselves a roadside lunch stop in Rockport and continue south to Freeport, home of L. L. Bean. You can not go through Freeport without stopping at the store, I think it's a law or something. I have my picture taken in front of the customary boot, spend a few dollars and we're off again.
We will spend the night in Portland, take a side trip to Windham to have dinner with old friends, Gilbert's Chowder House was the venue for this last taste test. This time a Bread Bowl of Fish Chowder.  Great to see you Shirley and Ray. Shirley and my sister Donna were best of friends, having first met as student nurses back in 1963. Shirley was part of the family at my sisters bedside when she died on July 1st. Thank you Shirley for all you have meant for so many years. The few, the proud, the Pie Maker. Too short a visit, we will make it longer next time. Back to the hotel on Mall Road in Portland for a good nights sleep prior to leaving for Tolland, CT the next AM.
Garmin would be happy with us on Tuesday, September 6. No U-turns were suggested as we cruised the speedy interstates the entire way. We did continue past Tolland to Vernon Pizza for a great Grinder, Capiccola for me, Pastrami for herself.
We lay over one night with the son and family, say good-night and are out the door by 0500 the next morning. Our last day on the road was an easy one, Garmin is not needed at all, I drove this route for the first time 57 years ago. I've varied the route countless times, often going far out of the way just to do something different. I'll keep Garmin on in case a detour is needed at some point but not for directions.
Here you go, last bit of mileage to calculate, Tolland, CT via I-84 to I-684 Brewster, NY to I-287, to Garden State Parkway in NJ. NJ Turnpike, cross into Delaware ( She wore a Yellow Ribbon by the way) Rt. 1 south to Dover, DE to Rt.13 to 21810.
OK you readers out there, get calculating, googling or what ever. Make your best guess and submit it by September 30, 2016 by 2400 hours to elfidd@gmail.com
If you win and want the shirt, please state size and your mailing address. I shall not flood you with junk mail, only a "T" shirt.
Just a little FYI, we got four new hens last night, 15 weeks old and our first egg this afternoon. Six hens now and one very happy Rooster named Casper. The girls are Mary, Hillary, Donna, Linda, Bobbie and Marie. Hillary by the way is a liar. Always spending time in the layer box, squawking like she just laid an egg and no egg to be found. Liar, Liar, pants on fire.
Thanks for stopping by. Plenty of links for you this time, enjoy. We have now traveled every mile of and touched touched both ends of  U.S. Route 1.  Can you say Xylophone?
Our day in Eden
Our tables were set early for 32 guests to arrive for a great Thanksgiving meal. The menu will be added to my Daily Journal to be forever captured in past memories. Fourteen months in a row without missing a day's events, I'm amazed at myself for Journal accomplishment.
The Menu
The Tables
The Washington Post had a great article Titled "Too Much of a Good Thing." The below captured images are from that article. Should you wish to read the entire article go to http://tablet.washingtonpost.com/top/too-much-of-a-good-thing/2014/11/27/54fe3a4e20e8d79deb723925b649918c_story.html?wpisrc=nl_draw
The Grand and Great children down in Oklahoma City, OK.
The parents, Air Force Officers at Tinker AFB and Mama awaiting child #3 in a few weeks, decided to put up the tree. That would be Mia looking on in wonderment. The socks all tidy and neat in a row, waiting for a little foot to add to the flow.
We missed you guys, thank you so much for your service, you were in our thoughts and prayers.
Abby in Mississippi
For the first time ever, no Abby. It seems the Egg Bowl took precedence over Turkey. I thought a turkey laid eggs also. See you soon for Semester Break kiddo. Study hard, "go State."
No. 19 Ole Miss, No. 23 Mississippi State set for Egg Bowl
A Celebration
This past Monday my wife and I celebrated our 50th Wedding Anniversary. We slipped away to Fall River, Massachusetts with another couple, played pinochle on our wedding night after a Chinese dinner and returned to our jobs in New Jersey the next day.
Fifty years later our two daughters were in Baltimore, Maryland and Portland, Maine, our son was in Connecticut and we did our thing. We ate Chinese Take-Out and watched a Movie. And the movie was: "the Holiday" with Cameron Diaz and Kate Winslet, one of our favorites.
Neither one of us are purchasing GOLD. We purchased GREEN instead.
We will be off to Ireland shortly.
To all my readers, a day late "Happy Thanksgiving" from Eden, MD, USA.
God Bless, be safe and ever Vigilant,