Home » Posts tagged 'PHL'
Tag Archives:
PHL
It's a Saturday, September 1, 2018, and I have to plan my day wisely. I'm going off on a trip. I must ensure that Ben, our two-year-old Standard Poodle will be looked after later today. I shall be off to Philadelphia International Airport, shortly after noon. My wife and daughter will be arriving from their ten-day trip to Germany, via Dublin. I call Granddaughter Abby, she will be around she says, and will tend to Ben's needs. Dang, she's a good one, that Abby.
I do all the routine housekeeping chores, dishes, laundry, trash, and load it in the car for deposit at the refuse station on the way out. I dig out the vacuum, use it to clean, all is in order. The bed is made, a beautiful bottle of Chardonnay is on Ice, and the favorite glass is being chilled in the freezer.
Around 12:30 I head over to the daughter and son-in-law's and swap cars, mine is a bit small, comfort and luggage storage are paramount for these two travelers. I transfer the bag of trash to drop off and head out for PHL at 12:45.
After dropping off the trash, I give a quick check to Flight Aware, a great App if you've never used it. You can check on a flight, and it shows you where it is on a map, departure time and ETA. I learn the flight is due to land in exactly three hours, thirty minutes early. I don't need to fly, no pun intended, but I hope traffic moves well as I go up the road.
It's smooth sailing up the Delmarva Peninsula to Dover, DE where I get on Route-1, a toll road, and once again traffic is rolling along quite well. Route-1 is a posted 65 mph roadway, and I hang with traffic moving at 75 mph. No problem I think, I'll arrive in plenty of time.
Route-1 merges with I-95 in Christiana, DE, right at the massive traffic area of the Christiana Mall. There is also a lot of construction going on affecting the merge onto I-95. All northbound traffic comes to a complete stop. A plethora of ramps and roadways ahead and to the right, show bumper to bumper traffic, inching stop and go style.
I check my watch, 35 minutes until the plane is scheduled to touch down. I'm 29 miles from PHL and the GPS, after five minutes of inching long says it will be 35 minutes to PHL. After 5 or 6 minutes of this, I'm now onto the merge ramp for I-95 north; At this junction, there are lane closures to the far right. Things are not looking good.
If driving north, you can pretty much do three things at this location. You can go over the Delaware Memorial Twin Span Bridges to New Jersey, keeping to the right to do so. If you stay center to the next split, the right will take you up I-495 along the Delaware River, and this is what the GPS tells me to do. Being quite familiar with the area I choose to ignore the GPS and take the left fork, thanks, Yogi Berra. I'm going right through the center of Wilmington, Delaware. "Bingo" — I'm flying along once again, I'll get there in plenty of time.
I-495 and I-95 merge outside of Wilmington at the Pennsylvania state line. The traffic slows down a bit here, and there is a left merge that comes into I-95 and slows things a bit more not too far up the road. I clear this point without incident and arrive at the airport with eight minutes to go. I smile at myself and say "Rooster, you done good."
I find the well-marked Cell Phone Lot and slip into a Parallel parking spot. This will turn out to have been a good move. I roll the windows down, take out the key and put it into my pocket. I grab a book, I've just started to read, "Killers of the Flower Moon" by David Gramm, and exit the car, a 2013, Honda, Pilot. I do a few exercises to loosen up an ailing Hip. Sitting for the past two-plus hour just did the body no good at all.
My first alert on the phone comes in shortly after exercising, "landed" it says. I send a thumbs up. I check "Find Friends" I'm a Tech addict my wife tells me, she's right of course. They are still sitting at the gate, and I set the little Who's-E-Dingy that will alert me when they move. I go back to the book.
"Ding," they're moving. I can follow them as they move through Terminal A toward the Baggage Claim area. After a pause at the Lady's Bathroom, they're on the move again. It's another fifteen minutes until I get the "Come get us" notification. I close the book, grab the keys out of my pocket and hop into the driver's seat. I'm like a kid on Christmas morning; I'm getting my friend of 53 years back.
I fasten the seat belt, put the key into the ignition, put my foot on the brake, turn the key, turn the key, turn the key, Nothing!!!! The car is deader than the last squirrel that tried to make it across the road in front of me. What the? Ok, check everything, nothing on, I'm doing everything right, I know I am. Try again, again nothing. I work the horn, lights, windows and there is no power in the car, The Pilot is Dead, Dead, Dead.
Parked a few slots to my rear is a gentleman in a new Dodge pickup. I approach, ask if he has cables, and can give me a jump. Yes and yes he says. He saddles up inches from the driver's door. I pull the hood latch, climb over the center console, no small feat for this seventy-five-year-old geriatric and exit the car. I pop the hood, and we hook up. I give it a few minutes to pull some power from the big Dodge. I return to the passenger's side and once again climb the mountain that is the center console, and I return to the driver's seat.
Into the ignition goes the key, I say a silent prayer, turn the key, and nothing happens once again. I'm thinking the big guy up above can't hear me over all the noise from the big jets landing and taking off. I hit the horn, dead as a doornail. I holler out to the kind owner of the Dodge, let's just let it charge for a few minutes. He gives me a thumbs-up. I sit for what seems a good five minutes. I get a text from the girls, "?". I ignore it, try the key one more time, still nothing. "Crap," I say.
I exit over Mount Console once again; I jiggle the hook-up on the Pilot, my new-found friend does the same on the Dodge. We chat a bit with the hope that more time will make things right. I learn he is from Lancaster, PA and picking up friends from the Mid-West. I'm all set to get more info on him when his phone rings. His guests have arrived, he must leave. He tells me he's sorry, we unhook his cables, and he's gone.
I call the girls and explain what's been transpiring. I suggest they grab a cab and join me. They do and are with me in a matter of minutes, and fifteen dollars poorer. We hug, it's so good to see them. I feel inept. These two have been up since ever, riding in a three-seat across airplane and are now standing in a parking lot in the ninety-degree heat with no promise of getting home any time soon.
I make a useless call to AAA. It's a holiday weekend you know. Philadelphia is always busy. I'm told, even more so over a holiday. William, very nice, very apologetic, very unhelpful dispatcher tells me the bad news. The best we can do sir is have someone there between 7:00 and 10:30 PM. It is now 5:45. I get an incident number and am told to cancel if something works out.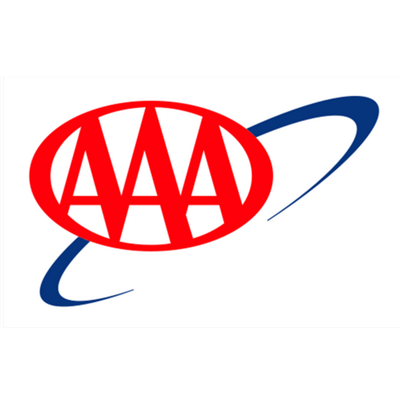 I call the airport to inquire if roadside help is available. After some cockamamie story, I'm told NO, not to the cell phone lot, sorry. I murmur unprintables under my breath while daughter Kathryn rummages through the storage box under the rear seat. She brings out a set of heavy-duty jumper cables. Now we need to find a savior to hook up with.
The daughter is entertaining the idea of getting a hotel room for the night. I'm going to try one more thing. I call the airport police. The dispatcher says she will check if one of the cars has a set of cables. If so she will send one to my area if they are available. Is this hope, I wonder.
I'm holding the cables, and I see him, a man in "Black." He is a Black man, with Black Button down shirt, Black Pants, Black belt, shoes, and socks. He has a Black pencil mustache. "Need a jump," he asks. I explain the previous attempt by the other good samaritan and his having to leave. My new friend says, "let's give it a shot."
He returns to his vehicle, a Chevy Suburban, of course it's Black! Once again as the previous Dodge owner, he pulls within inches of the driver's door. We hook up the heavy-duty cables, and life once again begins to trickle into the Pilot, I hope. After five-plus minutes I climb once again over Mount Console and assume my position as Pilot of the Pilot. I turn the key, nothing. There is hope though, dashboard lights in all the colors of the rainbow come on, this is a first. I shout out the good news. Let us wait a bit longer my Man in Black says. I exit once again.
We chat, "a member of the cloth," I ask. He chuckles, "no, Real Estate," he says. I learn he's from Pennsauken, NJ just down the road from Willingboro, where I went to High School. I reminisce about days gone by, fifty-six years worth to be precise. Time passes, the girls leaning on the guardrail close-by. After what seems like an eternity we agree to try once more. I'm feeling right about the life-blood that has been flowing into the pilot.
Once again I climb over the console and assume the position, I'm feeling really good about a start this time. I make sure AC, radio and any other electrical draining devices are off. My foot is on the brake; I turn the key,——ignition, it starts! Thank you Lord, there is a Savior, and he is, All Black. There is a Rugby team from New Zealand of the same name, in case you didn't know. They bought a beer for the wife some years back in Ireland, during the World Cup.
I leave the Pilot running, exit once again, over the mountain and through the door. We unhook, his phone rings, time to go he says, my pick-up is ready. I give this kind sole a massive hug of thanks, and we say good-bye.
Daughter Kathryn returns the cables and loads their luggage to the back. We call the Police and AAA and cancel future service calls. We are off to Eden, how appropriate is that name on this night. Eden, Md, God's Country on the Eastern Shore, here we come.
Forward
Today I send out another Blog, this time by a guest author, my daughter, Kathryn. It was one week ago today I drove Kathryn and her mother to PHL for their trip to Germany. The two of them seem to be surviving quite nicely and I am so glad they have had this opportunity to spend time together as well as be with the Grands & Greats as they transition to their new duty station in Germany.  So my friends, read on and theRooster shall return later.
Heading Out
Once dropped off by our fabulous chauffeur, Herr Lee, we got through security, ditched our luggage, and walked the Philly Airport.  We went to the USO for an hour or so.  I took a nap, mom played Bob One "O" and others in Words with Friends, and we enjoyed stretching out in preparation for the flight.
We boarded our flight, it got off a bit late.  The flight attendants were fabulous and extremely professional.  That was the high point of the flight. There was a broken bathroom, so the line for the bathroom went the whole line of the cabin.  After 7.5 hours, we landed in Dublin.  The best part of landing was being able to stand up!  the most interesting thing in Dublin and this part of the trip was border control.  We moved into line to enter Ireland and noticed 2 lines, there was one for all EU, and another sign for mom and I that read…. "Rest of the World".
After an hour layover, we were on to Düsseldorf.   Arrived at 11 AM.  Got a taxi to the Marriott.  The staff and concierge were delightful. Checked us in, let us know there was no water until 4 PM, and we fell asleep for a few hours.
That afternoon, we took off with an U Bahn pass and went into the big town of Dusseldorf, to the Ko, or Königsallee.  As we came up out of the station we were surrounded by white tents.  We had happened upon the city three day Food and Drink Festival.
We were surrounded by everything Jeff and Lee love, brats, weinerschnitzle, kartoffel, and every wine, beer, gin and other "cocktails" were available.
We saw hundreds of beer tables all over.  It was a great time, kind people and lots and lots to see.  We bought some pepperoni for Zed, a few glasses of dry (troken) German and South African wines, had spetzle for dinner, and absolutely enjoyed the beautiful evening.
The next day we got up, had a fabulous German breakfast (soft eggs, cheese, breakfast meat, fruit, coffee, tea). There is so much I miss about Germany, and breakfast food is one of those things.  We headed out Day 2 to the large market at Andreaplatz.  WE had figured out the transportation and every street and stop brought back memories of my time with Jeff and our fabulous life in Berlin so long ago.
Day 3 we didn't have great plans.  We had thought of church, but the masses were so late after checkout we opted out.  We went to the Hauptbahhof to find our train.  Getting tickets was easy, so was getting a marzipan croissant, hot and fresh, along with my milkkaffee.  We boarded the quiet train to Erkelenze, a quick 1 hour ride, then got on our bus to Geilenkirchen.  Mom, ever the trooper, hauled her suitcase up and down stairs, platforms, busses.  She is amazing!  Sunday's in any German town are quiet, and our Sunday here was no different.  After checking in, walking up 3 flights of stairs (who needs Elevators in buildings?) and dropping our stuff, we got on our way to investigate the town.  We went to the local grocery, ReWe, and bought cheese, rolls, meat, milk, coffee and tea.  Oh yeah, and they have nice wine for 2.99 a bottle.  Why is our wine so expensive?
After our quick jaunt, since Sam and family had already arrived, so we took a walk 1.5 miles (with 1 mile up a large hill) to the Davies family. (Thank The Lord for Google Maps!  So worth the 10$ a day international with Verizon). The kids had a lovely guest house with lots of room and beds and a great back yard.  Karin's Guest's House did a great job for them with a car, fully outfitted home, cell Phone waiting with minutes, kid TV and toys. The kids looked good, happy, running around, but Sam and Zed looked gray and pasty.  Within moments of our arrival Sam and Zed hopped off to check out the McDonalds and see what they could get for the kids for dinner.  They came back with all sorts of chicken tenders and fries and little bags of gummy bears.  They then left a second time for real food, groceries, etc (a challenge on a Sunday night we have all come to find out).  No restaurants took credit cards, they had no euros yet, and got limited groceries.  Mom and I bathed the kids, got them all settled, got Zoe in bed, kissed everyone good night, then high tailed it to our apartment.  At least the way back was all down hill.  As we came down the hill we noticed a Bitberger Pils sign, and decided to stop.
We ordered a beverage, sat outside and absolutely enjoyed a lovely night watching people walk around the town center.  We were surprised by the wasps everywhere.  The restaurant had small cups of coffee and lit it on fire to keep the wasps away. It worked!  After an hour outside we headed back to the hotel. We stopped at a little Italy 🇮🇹 restaurant, ordered spaghetti Carbonari to go, and came back to our small apartment and enjoyed a lovely dinner in our jammies.
Here is a Blog from a travel writing Military Family, in this article they wrote about the ReWE experience. http://www.worldtravelingmilitaryfamily.com/rewe-grocery-store-germany-shopping/
Thank you Kathryn, you did theRooster proud. Many thanks to all who are following along. Peace my friends.

The Return Home   
Returning home from a trip to Oklahoma and Mississippi recently I found myself standing in the underground of the Birmingham, Alabama airport returning our rental car. If you ever find yourself in BHM and in need of a rental I would say it's the worst experience I've ever had. The signage for where rental car pickup is located is horrible. It is on the bottom floor of a massive parking garage. It is poorly lit, kind of reminds me of the Philadelphia subway system back in the early fifties, damp, dark and eerie is the feeling. My head was on a swivel and my hand was on my gun, oops, not there any longer, I'm retired, I forgot.
Thrifty, not really as much as the name implies is the last kiosk as you drive through this underground maze. Were it rows of corn I would have used the word (Maize,) Wordsmith taught me that one. This being the Saturday after Thanksgiving, things were busy in the underground. Returning cars, worker bees and people standing in line were the order on this early morning. Fortunately I departed Starkville, MS early or I would have had an elevated stress level.
I had dropped herself and our granddaughter at the departing curb up above first, a smart move on my part I must say. Granddaughter Rachael had an earlier flight than us and the two of them started the check in process, they had my suitcase also. It was just me, the rental car and my backpack, I give that to no one.
There were multiple cars being returned at the Thrifty kiosk which is shared with Budget Rental Cars. I'm directed to a line of cars by a young man smiling and sipping from a hot cup of Starbucks, steam from the cup is giving his face a cloudy haze. I start to park behind the last car, the woman in the driver's seat is looking back at me, waving excitedly for me to back up and beeping her horn like a mad woman. There is no place for me to go, another car has already placed it's self in line. The young man drinking Starbucks approaches and after a few minutes gets things organized. We park, crazy lady leaves.
It seems the panicking lady had left her purse at her place of departure and needed to return. Those of us in the growing line of returnees were sorted into various spaces so the mad woman could go from whence she came and return once again at a later time. Any bets if she made her flight?
I get back in line, not quite in the same order as a car to my rear jumped in front of me thanks to the directions from Starbucks man. I hand my paperwork to a young woman who proceeds to do the fastest walk-around of a rental I have ever seen. Perhaps too much coffee and she needs a pit stop? She tells me I'm good to go, I grab my backpack, she hands me my papers and points to the growing line of returnees, I'm, number five.
I'm only in line for a few minutes when I'm joined by a family of five, mom, dad, two girls ten or so, and a teen age boy busy on his cell phone while he sits on a huge duffel bag. I'm guessing a girlfriend back home is on the other end. The girls are busy giggling, the mother looks as though she is not happy being up so early and is expressing the same to the husband. In a few minutes she leaves with the girls and heads towards the terminal.
My wife says I'm a talker, she's right, I am, who, what, where, when and why are my trade mark. Back in my Law Enforcement days I conducted and evaluated hundreds of background investigations while a member of the CT State Police Selection Unit recruiting process. That penchant for people's nomenclature has never left me.
The line has yet to move, I turn to the man in line who's wife just left with the girls, he's wearing a red sweatshirt with a monogrammed "R," I point, "Rutgers" I say, "yep" he says. "You from Jersey" I say. "Yep, Exit 8A off the Turnpike," "Exit 5" I say, Jerzyeez jargon for those who don't know. Everyone in Jersey uses a N.J. Turnpike Exit # or Garden State Parkway Exit # to orient people as to where they live. The inquisition has begun.
We chat while the line moves slowly, Rutgers man was in Alabama for Thanksgiving with the wife's retired parents. They have a lovely retirement home on a lake in Sweet Home Alabama. I learn the son is most definitely talking to his sweetheart back in Hightstown, seems he had no desire to come south and visit Granny and Gramps. Who would think that was the case. The Mrs. teaches school, Rutgers man works in pharmaceuticals and will be glad when he gets home. He will also miss the Iron Bowl, a football game between Auburn and Alabama for those not in the know. Oh, and his beloved NY Giants are not doing well this year. They will do Newark by way of Atlanta on Delta. Who, what, where, when and Why,  all answered.
My phone rings, it's herself, where am I she asks? It seems she and the granddaughter are all checked in, as is their luggage. My luggage however is still on the conveyor belt at the 'AA" counter. TSA rules prohibit it being loaded until an ID'd person is matched with it. And where is this person, still in the Dungeon of Doom, Dilly Dilly. I explain its at least another ten minutes prior to me being on my way. She sounds frustrated as we hang up. It's been a long trip.
Rutgers man and I chat football, growing up in Jersey, the beaches at the shore and stay away from politics, Roy Moore country you know.  Eventually I made it to the front of the line, I thought I had won a prize. I got apologies from the kiosk attendant, a lovely calm young lady who gave me a $50.00 coupon for a future rental that I never asked for. I didn't even complain. If you travel Thanksgiving this is something to expect. I say goodby to Mr. Exit 8 and make a bee line to the check in counter. On this day I will get my steps in.
The AA staff are happy to see me and get an ID from the baggage owner who's luggage is accumulating dust. I get my receipt and we are off to find our cup of Starbucks, I'm smiling.
Should you ever fly into OKC, you'll love the rental car experience there, one stop shopping, constant shuttles. BHM has a long way to go.
As for me and mine, we were off to the Eastern Shore via Charlotte and Philadelphia on American Airlines. I hope all who celebrated the day of Thanksgiving had a wonderful four-day weekend, and from our home to yours, we wish you a very Merry Christmas.
Photo Credits: Turnpike , Wiki. Birmingham-Shuttlesworth International Airport, city of Birmingham, Rutgers Jersey, Rutgers, Thanksgiving Dinner, Pinterest