The days are getting longer. Yesterday, 06/22/21 it was 78F at 0500, today at the same time it was 56F, go figure. I checked the weather prediction map, NOAA',s site, a prediction map showed all weather staying west of the Chesapeake Bay and generally speaking following a track North via I-95. Since we had a lunch date with Mary Agnes' sister in-law at noon, outside dining was in order. On this day we would dine at Tall Tales Brewing Company in Parsonsburg, MD.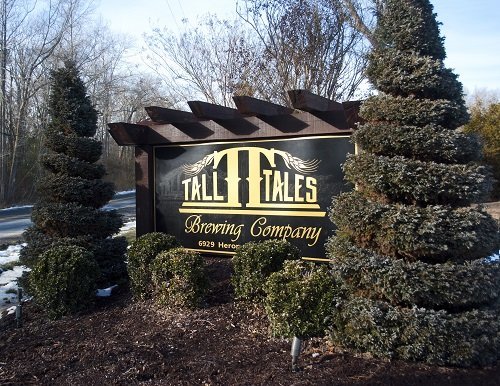 We met Barbara, entered, and were seated undercover on the fringe of outside. All the doors were open, and a delightful breeze was blowing. The windows are floor-to-ceiling fold back doors: ice tea, no sugar for me, A wine for my princess, and a Lager for Barb. We ordered Chicken Salads for the ladies and a Mahi Mahi Taco for me. Unfortunately, when our food arrived, so did the weather, in the form of Rain. Although we were fine as we were undercover, several other tables had to reposition back a bit.
All in all, it was an excellent get together, we caught up on the goings-on of both sides of the family. I call Barb's side of the family, the Polish side. Barb is the Matriarch at this point in time for her side. She beats me in age by three months by the way. My wife, of Irish descent, is the Matriarch on her side of the family. So thus we have, the two sides as I identify them.
As far as weather predictions, they, NOAA in this case, blew it! Don't you love the ten-day predictions you get from various WX sites or the five-day predictions? On this day, we couldn't even get a 3-hour forecast that was worthy. So what the hell are they smoking in those weather shops?
This is what I've come to call a Sami-izem: You know your kid learned to speak outside of the US when she says "Mom look at that! It's like 10 meters tall!"
Life remains good on the Eastern Shore of the Chesapeake Bay. God is good, and thanks to him, so are we. Our chickens continue to give us eggs. Greggory Peck is in Talon Hill. ( Remember Boot Hill?) Our Garden is growing nicely and were using a lot of fresh Parsley at the moment.
So, for this day, these photos and my writing I bid you all Ah plue tahr
Be safe, if you haven't already, get a flu shot and make sure you check on the elderly.
Possibly one of the most spiritually advanced and personality building code is The Native American Code of Ethics that was originally published in the Inter-Tribal Times in October 1994. It's a Code of Ethics that teaches everybody, American or not, how to live their lives in the best way. It's fascinating to note that most of these teachings are reflected in other beliefs and faith as well. I mentioned these in a Blog back in 2018, I think it's time to put them out there again.

1. Rise with the sun to pray. Pray alone and often. The Great Spirit will listen only if you speak.
2. Be tolerant of the people who are lost on their path. Ignorance, jealousy, anger, and greed stem from a lost soul. Pray that they'll find guidance.
3. Search for yourself, by yourself. Don't allow others to create your path for you. It's your road and yours alone. Others might walk it with you, but nobody can walk it for you.
4. Treat your guests in your home with consideration. Serve them the best food, offer them your best bed and treat them with respect and honor.
5. Don't take what isn't yours either from a person, community or culture. It wasn't earned nor given. It isn't yours.
6. Respect every little thing placed upon the earth.
7. Honor other people's thoughts, desires, and words. Let each person express themselves.
8. Never speak of others in a mean way. The negative energy you put out into the universe is going to multiply when it returns to you.
9. All people make mistakes. And all mistakes can be forgiven.
10. Negative thoughts cause illness of the mind, body, and soul. Practice optimism.
11. Nature is not FOR us, but a PART of us. Animals, plants and every other living creature are all part of our worldly family.
12. Children are the seeds of our future. You need to plant love in their hearts and shower them with wisdom and precious life's lessons. When they're grown, give them space to mature.
13. Avoid hurting other people's heart. The poison of the pain you cause will return to you.
14. Be honest at all times. Honesty and truthfulness are the tests of one's will within this world.
15. Keep yourself balanced. Work out the body to empower the mind. Grow rich in spirit to cure emotional pain.
16. Make conscious decisions regarding who you'll be and how you'll react. Be responsible for your actions.
17. Respect the privacy and personal space of those around you. Don't touch the personal property of others – especially holy and religious objects. That's forbidden.
18. Be true to yourself first. You can't nurture and help others unless you can nurture and help yourself first.
19. Respect others religious beliefs. Don't try to force your beliefs on other people.
20. Share your good fortune with others. Also, participate in charity.
A lot of the credit for this post goes to http://www.thinkinghumanity.com/ and https://www.pinterest.com/
CT Trip
I'm In Connecticut as I write this. My first trip back home since December 2019. Gathered around the table last night, we were having a conversation about appropriateness in what we say, especially in light of recent demonstrations around the country. My daughter in law Beth added much to making our granddaughters strong women. Our son Matthew said " Should I say something inappropriate you need to let him know. On that I certainly concur. I'm close to 80 yo, help me out here people. This morning the following post came across regarding White Privilege. Worth a read if you want to change your thought process. https://marquettewire.org/4033765/featured/garner-a-letter-to-white-people/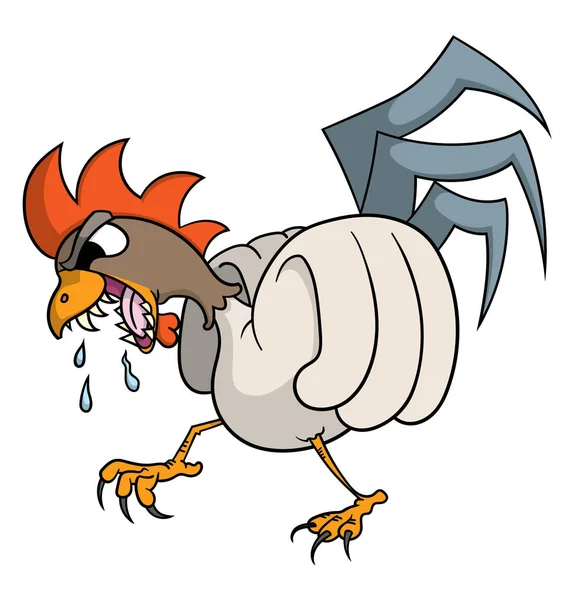 In closing I must mention that our girls are no longer looked over by their Rooster, Gregory Peck was his name. Gregory kind of got a hair up his butt, I guess that would actually be a feather. Gregory decided he was going to go the way of a rooster from back in the day, Saddam Hussein was his name. He had become an Attack Rooster over the past few weeks. One evening while gathering eggs and locking the chickens in for the night, Mary Agnes was attacked. Bruises and broken skin were received on her legs prior to making a quick escape to safety. Over the past two weeks, yours truly was involved in multiple bouts of of defensive maneuvers to avoid death.
I decided last week, Gregory needed to go to camp. Perhaps he could meet up with a turkey and they could have Turchickens. I went so far to make a funnel lead-in to a pet cage, much like getting cattle to a pen. I have a 2×2 plastic square on a pole to help them all into the hutch at night if needed and used this to heard the #@&%**# into the pen. Not to be. The SOB turned on me, got airborne towards my face with claws outstretched, "Swat," he backed off. He came and he came as I exited the pen to safety. After a brief conversation with Mary Agnes, and her blessing, it was agreed that the demise of Gregory Peck would take place. Suffice it to say, the end was swift and humane. Peace and tranquility has returned to their 80 x 22 ft free range pen. The girls are happy, refeathering at the tail end and egg production abounds. May Gregory RIP with Saddam!
Don't forget to check on the elderly!
Jack Limpert
I follow https://jacklimpert.com We have several things in common, he's from Appleton, Wisconsin, Mary Agnes and I attended a wedding there some years ago for a cousin of hers. The Fox river flows North from Appleton, WI, an interesting river it is. The Connecticut River flows from Canada to Long Island sound. We lived in Connecticut years ago.
Jack has written in the Washington Post, I read the Washington Post daily.
He served in the Air Force.
I have a daughter, son in-law, granddaughter and her husband, grandson, nephew, and cousin who all served or are serving in the Air Force. After two years on active duty as an enlisted airman, our grandson Thomas has been selected to attend the U.S. Air Force Academy as a member of the class of 2025. Congratulations Tommy, he reports to the Academy on 24 June, 2021. I served in the USMC and CT NG back during the days of horses and muskets.
Jack Limpert is from Wisconsin and I've eaten cheese from Wisconsin
Jack spent a year at Stanford Law, I root against Stanford every time the Uconn women play them in basketball. I could go on and on with similarities, but you get the point.
Biography
Jack Limpert was editor of The Washingtonian magazine from 1969 to 2009—he now is a writer-at-large. He was born in Appleton, Wisconsin, served in the U.S. Air Force, received a B.S. from the University of Wisconsin, and for a year attended the Stanford University Law School.
He started in journalism in 1960 with United Press International, working in Minneapolis, St. Louis, and Detroit. In 1964 he became editor of the Warren (Michigan) Progress, and then became editor of the San Jose (California) Sunpapers. In 1967 he went to Washington, D.C., to start a weekly newspaper, the Washington Examiner.
In 1968 he was a Congressional Fellow in the office of Vice President Hubert H. Humphrey and traveled extensively in the Humphrey-Nixon presidential campaign. After finishing the fellowship, he joined the staff of The Washingtonian.
As a writer, he won an American Political Science Association award for distinguished reporting in public affairs. As an editor, he has received the Distinguished Service in Local Journalism Award from the Society of Professional Journalists, and during his tenure The Washingtonian won five National Magazine Awards from the American Society of Magazine Editors. He also won an Emmy for his contributions to the HBO movie Something the Lord Made. He has received a Lifetime Achievement Award from the City and Regional Magazine Association, and he has been inducted into the Washington Journalists Hall of Fame.
He is married to Jean Limpert, a pharmacist, and they have two daughters: Ann is the wine and food editor of The Washingtonian, and Jeannie is a physician at the U.S. Food and Drug Administration.
Copyright © 2021 Jack Limpert
From The Writer's Almanac: Just something I frequent from time to time.
American novelist Francine Prose, born on 1 April, 1947 in Brooklyn NY. She is best known for her novels Household Saints, about an Italian butcher and his schizophrenic daughter, and Blue Angel, a witty and dark satire on academia and writing workshops.
Prose graduated from Radcliffe College, but dropped out of graduate school after reading Gabriel García Márquez's novel One Hundred Years of Solitude, which inspired her to write in earnest. Her first novel, Judah the Pious, was published in 1973, and she's gone on to write over 30 books of fiction and nonfiction, including two young adult books, Touch and The Turning.
Prose is a frequent reviewer of books for New York Review of Books and teaches at Bard College. She wrote a best-selling book on the craft of writing, Reading Like a Writer, in which she advises would-be writers to read widely. She said, "The advantage of reading widely, as opposed to trying to formulate a series of general rules, is that we learn there are no general rules, only individual examples to help point you in a direction in which you might want to go."
Her best-selling novel, Lovers at the Chameleon Club, Paris 1932, was inspired by a series of photographs by Hungarian-French photographer Brassai. The novel features a cross-dressing heroine, auto-racing, and the backdrop of Jazz Age Paris. Pablo Picasso makes an appearance, as do several other real-life artists. Prose doesn't consider it a historical novel, saying, "To be perfectly honest, by the time I got through writing the novel — five years — I was no longer precisely sure how much was 'real' and how much I'd made up. I see the book as a contemporary novel that happens to be set in the past."
Granddaughter Samatha and Husband Zed, Air Force Captains presently serving with NATO in Germany and living in The Netherlands have both been selected for Major. Congrats to the two of you.
Sams latest FB post. – 2 June, 2021
Today was a bittersweet day. In the military you're lucky to hold the same position for a year, I had the chance to hold the same position for 3! It was my final day in the office as the Services Branch head (think party planner/hospitality management/mass feeding/postal/store clerk/and for the past year+ Covid coordinator) at NATO AB GK. This job has tried me in so many ways, but it has strengthened me in even more. The team I got to work with was truly diverse (16+ nationalities, military, NATO civilian, local national, and contractors) and taught me so many things. This was a one in a million experience and I am so grateful for every member of the team for supporting for me the past 3yrs. I am so excited to see the amazing things they will accomplish as the area begins to come out of COVID ops.Good news! My next position is still on base so now I get to be their customer.
Get your Covid shot? If not and you're reading this, there's still time.
Semper Fi