Home » Posts tagged 'elfidd.com theRooster'
Tag Archives:
elfidd.com theRooster
Wow is all I can say, these times they are a changing. "Hey, don't get too close." Those words led me to think, it might be a good time to live in a cloistered society, or perhaps on an island in the middle of the Ocean. Son-in-law Jeff had that island experience during the month of February, while working in Koror, in The Republic of Palau at the American Embassy. While checking on the Covid-19 whereabouts yesterday, I learned there was not one case of the disease in Palau.
For the here and now Grannie and the Rooster are practicing self isolation, washing our hands and not touching our face. Daughter Sarah has been getting our necessaries while she's out shopping. Today we received facial tissue, paper towels, green beans, and diced potatoes. A bottle of Cab and Chardonnay from the wine isle capped off the shopping list. Perhaps a toast at dinner time and thank you Lord that we are Corona free.
We visited a short time on the porch with Sarah, well separated mind you, but not for long. A temperature of 43f and blustery winds drove our visitor from the other side of the river away rather quickly. Thank you our middle child.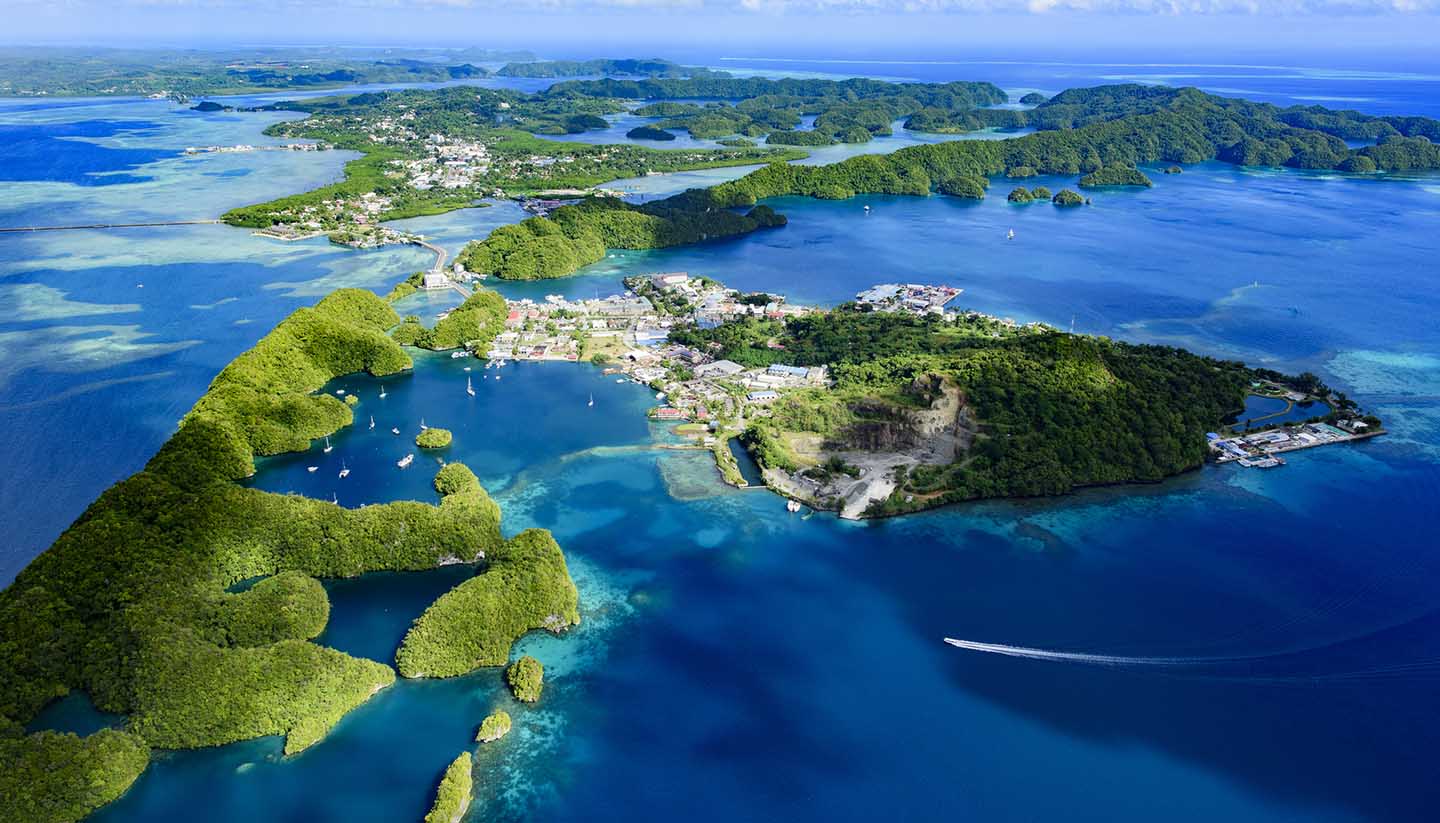 Should you be interested to learn a little about this island nation of Palau, check out the Embassy fact sheet @: https://pw.usembassy.gov/our-relationship/policy-history/
Tristan da Cunha
Courtesy of Wiki, should you want real isolation try, Tristan da Cunha (/ˌtrɪstən də ˈkuːn(j)ə/), colloquially Tristan, is a remote group of volcanic islands in the south Atlantic Ocean which includes Gough Island. It is the most remote inhabited archipelago in the world, lying approximately 1,511 miles (2,432 km) off the coast of Cape Town in South Africa, 1,343 miles (2,161 km) from Saint Helena and 2,166 miles (3,486 km) off the coast of the Falkland Islands.[5][6]
The territory consists of the inhabited island, Tristan da Cunha, which has a diameter of roughly 11 kilometres (6.8 mi) and an area of 98 square kilometres (38 sq mi), and the wildlife reserves of Gough Island and Inaccessible Island and the smaller, uninhabited Nightingale Islands. As of October 2018, the main island has 250 permanent inhabitants who all carry British Overseas Territories citizenship.[3] The other islands are uninhabited, except for the personnel of a weather station on Gough Island.
Tristan da Cunha is a British Overseas Territory with its own constitution.[7] There is no airstrip of any kind on the main island, meaning that the only way of travelling in and out of Tristan is by boat, a six-day trip from South Africa.
Cloistered Men and Women of the Catholic Faith.
Enclosed religious orders of the Christian churches have solemn vows with a strict separation from the affairs of the external world. The term cloistered is synonymous with enclosed. In the Catholic Church enclosure is regulated by the code of canon law, either the Latin code or the Oriental code, and also by subsidiary legislation.[1][2] It is practised with a variety of customs according to the nature and charism of the community in question. (Wiki)
Have you ever thought of the cloistered world of a nun. Could this be another safe venue in our world? https://www.tipsonlifeandlove.com/self-help/going-inside-the-secret-world-of-cloistered-nuns
Life in the Netherlands
Sam, Zed, Mia, Ana, Dax, and Zoe
32 days 🎶into the unknown🎶
Positives – Zoe is potty trained, Dax has learned to ride a bike without training wheels, Zoe has learned how to ride a Strider bike.
Activities – Leprechaun trap, snow globes, virtual playdates, calming bottles, aquariums, bike rides, and invented numerous games on the trampoline (this one has been all Zed, and the kids love it)
Challenges – Still don't know what I'm doing for dinner every night, have given barely any thought to my Master's assignments, learning how my kids learn best, coordinating Zed and my work schedules, making sure we don't miss school assignments for Mia and Ana, entertaining 4 very active kids who require social interaction from people their age
Grandson David in NY, NY
Stuck in a 4th floor walk-up in Lower Manhattan. The Rooster shall expond on this isolated lad in the next post. Hang in there David, down in lower Manhattan.
Connecticut Entertainment at son Matt's house.
For some reason or an other when I saw the flower, I reflected back to 1967 and a song from that era sung by Scott McKenzie: https://youtu.be/bch1_Ep5M1s
How many of you readers were around with this 24 year old Marine at that time? "Welcome Home," to all who know the meaning!
Scott left this world back in 2012 at the age of 73.
Steinbeck had "Travels with Charlie." Mitch Album has his "Tuesdays with Morey," and there was "On the road with Jack Kerouac." I think I've now got the start of "Travels on Delmarva with Harrison." You've already met Harrison last month at Kern's retirement party.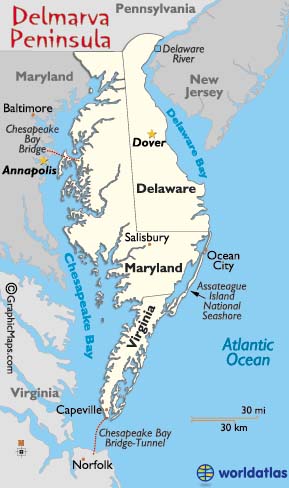 Back in October of last year, my son-in-law asked me if I'd be interested in spending a few days a week with his father traveling about the shore. The shore would be the Eastern Shore, known to many as the Delmarva Peninsula. His father is in his late 80's, and he experienced a stroke several years ago, which has affected his speech, balance, and short term memory to some degree.
Harrison is the husband of Sylvia and the father of Greg, Lisa, and Julie. There are also grandchildren and, most recently, a great-grandchild. His father immigrated to the United States in the early 1920s from the Netherlands after first arriving as a flower bulb salesman. Harison's father ultimately established a nursery business in the Salisbury Maryland area. That business, under Harrison's love and guidance has grown considerably. Under Greg's guidance the nursery continues to propagate.
So, just where is the Delmarva Peninsula, you might ask? The Delmarva Peninsula encompasses parts of Delaware, Maryland, and Virginia. All that land east of the Chesapeake Bay and south of the Chesapeake and Delaware Canal ending at the Virginia, Bay Bridge-Tunnel at Cape Charles, makes up the Delmarva Peninsula. We even have a Regional Spaceport here.
Harrison loves the history of Delmarva. He loves the land, especially the open fields, many of which are planted this time of year with Winter Wheat. These fields remind me of Ireland, so green in their contrast to the trees still in their winter hibernation. Historical homes and buildings are a natural magnet for Harrison. Harrison also loves his midday meals, which we share. Perhaps we shall have some Gastro insight down the road.
My new-found buddy knows the short term memory has taken a trip to somewhere not in the present. There are moments when a delightful chuckle will come up, "oops," he might say, you better ask Sylvia that one when he has a thought, and it fly's off the carrier deck like an F-18. Never is this gentleman frustrated with his position in life. He is a kind, gentle human being who loves his family, life, the land, and the Eastern Shore.
His devoted wife drives him to the local senior center five days a week for some Physical Therapy, and comradery, with those on the same station in life as he. We are starting our fourth month together, and I continue to learn from this man with so much knowledge of what I like to say, this, that, and other things.
May this week bring me more adventure as I travel the Eastern Shore with Harrison. With the blessing of those close to him, I look forward to sharing some of them with you.
Thank you Sylvia, Lisa, Greg, and Julie for sharing someone special with me.
Super Tuesday's this week, don't forget, vote early, vote often.