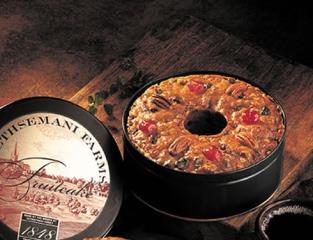 Thinking back, more years than I really hate to remember, there was always a Fruit Cake in our, or my grandmothers home. Imbedded into the fruitcake was Paradise Green Candied Cherries–also known as Glace Green Cherries–have been a part of candied fruit recipes for generations. Green candied cherries are sweet and chewy, and complement red candied cherries in a variety of recipes, making for a more colorful and tasty baked treat. I detested those colored cherries as well as the red, orange and blue ones also. When you come right down to it, I detested Fruitcake, especially back in my single did-get days. I'd be right to say I detested Fruitcake in my teens also.
Citron is and has been used in fruitcakes forever. Perhaps as a youngster, now there's a word you don't hear much these days, I wasn't a fan of Citron, but I've come to learn there are some real health benefits from eating Citron.
Let me jump forward sixty-plus years, actually one year shy of age eighty, and my ability to enjoy Fruitcake today. For the past four years I've enjoyed the Abby of Getheehsemani's prize-winning 2 1/2 lb Kentucky Bourbon Fruitcake. The Abbey is a monastery in the Order of the Cistercians of the Strict Observance (OCSO), part of the body of the Roman Catholic Church. Nothing during the month of December brings more enjoyment in the mornings than a piece of the Monks Fruitcake and a nice hot cup of Pete's dark roast coffee.
Happy Cristmas to all 3 weeks early.