Home » Posts tagged 'The Elderly'
Tag Archives:
The Elderly
Recently while sitting at our dining area table, my wife and I were reminiscing about our years of growing up. As you get older, you tend to reflect back a lot to days gone by. I call them: Do you remember moments. We are both in our 70s and have a lot of years we can reflect on.
To set the stage a bit, my parents were married during the early days of WW 2, I appeared shortly there after. By 1946 they had separated. Fortunately for me, they were both from the same town on the Jersey side of Philadelphia. Ferry boats were still in use back then, transporting folks over the Delaware River. I would get to see my father every week as well as my fraternal grandparents. There were not a lot of large gatherings at their dinner table. The table was in the kitchen up against a wall and made of metal. Two meals each week never varied. Friday nights was always Oyster Stew or fish, (Yuk.) Saturday meals were always Hot Dogs and Baked Beans, (Toot-Toot.)
My parents were young when married. When the war started, my father was already in the Army. He spent time in the Philippines, and I'm thinking once he came home, the glowing flame of a youthful romance was no longer there. Neither parent ever spoke of negatives about the other. I was fortunate that I was equally shared and held accountable for my actions by both, neither parent would ever put down the other.
My mother and I would share a second-floor apartment in the home of my maternal Great-grandparents. My father would move back into the same bedroom he was raised in with his parents. We were separated by railroad tracks and less than a mile. I would spend a lot of time at both homes. Also, one block away was my maternal grandparents and an aunt. I was loved, spoiled, and watched over by caring relatives.
My wife grew up less than an hour away in Wilmington, Delaware, 36 miles as the crow flies. She was #4 of 5 children whose parents stayed together forever. She had three older brothers and a younger sister. Most of her family's relatives were in NE Pennsylvania; the family would spend a lot of time visiting that neck of the woods. In her life also, the Dining Room Table would be the gathering place in Wilmington as well as Freeland, PA. Neighbors would constantly drop in at the Wilmington location. My wife remembers one family in particular that timed their visit at dinner time, quite frequently in fact. Not wanting to be rude, they were always invited to stay, and they did. Yes sir E. Bob, "back in the day," I like to say.
There were not a whole lot of electronic diversions back in the late 40s, early 50s. TV was just getting going and we didn't have one. I do remember going next door to see Howdy Doody at 5:00 pm. That show came on the air in 1947 and ran until 1960. The folks who allowed me to watch the show would ultimately be the parents of my step-father when my mother remarried. On occasion, I would carry my dinner over with me and watch the show at the dining room table. Looking back, this was a strange place to have a TV by today's standards. I might add that this home was a strict Methodist facility. Once my mother married their son, Methodist standards took hold. No card playing or sports or rowdiness on Sundays, ever.
Here's a look back at Granny W's old-time dining table . This was the table at my maternal grandmother's home. This home was a Lutheran home. That dining room table would host holiday meals for many years as well as other celebratory events. I can remember having to sit around and listen to whatever it was old people talked about back then. I vividly recall the Truman – Dewey presidential race being discussed. That was November 3,1948, and I was not yet six years of age. Truman won in an upset, by the way. All the newspapers reported Dewey the winner. Yep folks there was even fake news at the time. Many a card game, money on the table, cigar smoke in the air was the norm during a lot of get gatherings.
That Granny "W" could cook, and the aroma of the evening meal would hit you in the face the minute you walked into the house. She had a big part in raising me. Her dining room table was quite large. It had substantial sculpted legs with Gargoyles or something similer on them. Over the table was a chandelier encircled with gold-threaded fringe. Our children still remember being scolded for flicking that fringe. So I'm thinking, does that mean children were always on the fringe while the adults conversed?
The atmosphere at this table was much more jovial than the Methodist table. Many Aunts and Uncles would be in attendance. My grandmother would always have some Mogen David wine in the cupboard. For the men, it was Schmidt's of Philadelphia beer. What a contrast between the two tables. I'm thinking about the difference between Lutherans and Methodists. I'm sure that's politically incorrect in this day and age. I'll call this the happy table and the other the stuffy table.
I would spend many hours at this table listening, trying to picture places and events that were talked about. When I was sent off to bed, I would listen to more stories at the keyhole in the door. Often talk would center around my great-grandfather, and the time he traveled with a Wild West show in the early 1900s. He was a Gun-Smith and kept the show's weapons functioning. I could really close my eyes and place myself in those days of old. High-O-Siver, away! My grandmothers brother was often in attendance and would tell stories about his life as an Engineer on the Pennsylvania Railroad. I often would dream of riding the rails in the Caboose.
Yes, back in the day there were many things other than electronics to keep a boys mind imagining. I sure did like playing Cowboys and Indians. Thanks to that dining room table, I could place myself in the moment.
Semper Fi theRooster
My being delivered was mentioned previously and names were sought on various venues. Of all the names chosen by my care givers, the Rooster and wife have selected three (3) they could live with. They are;
Gregory Peck
General Tso
Kung Pow
(3) I know, you're saying Kung Pao was misspelled. Not in this instance however. Mess with me if this turns out to be the name chosen and, POW, right in the kisser!
(2) General Tso, Tso, you wanna mess with me? I will be the leader and the one in charge for the forthcoming flock, I will be charged with to protect. Generally speaking there will be no issues I shall not be able to handle. Generally, get it?
(1) Who in the name of old deceased actors is Gregory Peck? Well Gregory Peck was the the lanky, handsome movie star whose long career included such classics as "Roman Holiday," "Spellbound" and his Academy Award winner, "To Kill a Mockingbird." He hung around until age 87. This Rooster likes the sound of longevity.
Gregory Peck is best remembered for his portrayals of honorable men. Whether it was the idealistic lawyer in "To Kill A Mockingbird" or the reporter exposing prejudice in "Gentleman's Agreement," Peck was the epitome of quiet courage and moral strength. Yep, that sounds kinda like me. Plus, if I run out of bullets, I can peck your eyes out if you bring mayhem to my flock.
Now just why are you being asked to name a new representative in the flock? Well, for the first time in 17 years, there is no flock. One of our resident Roosters got to go airborne with an American Eagle a few weeks ago. He was the white one in the Rooster's banner. God rest his soul. We were down to 2 Hens & 1 Rooster and decided to start anew.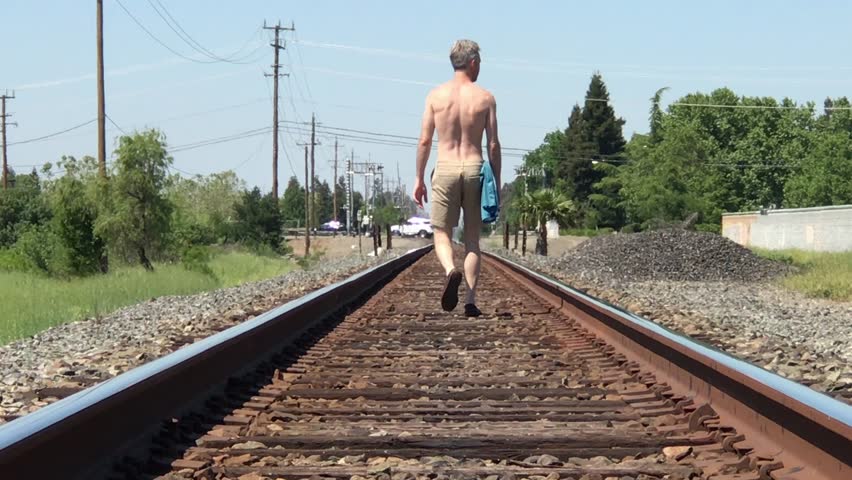 Daughter Sarah suggested a "Free to good home" post in the local FB Web Page. She did the post, Slam, Bam, Thank You Mam, countless contacts applied. Before the next day was out, a meet and greet was arranged and those three now reside across the river. In these parts, it's kinda like the other side of the tracks. Still haven't figured out if I'm on the Right or Left side, or is it the other side? Damn Politics!
We have settled on Meyer Hatchery as the Birthing mother for twelve (12) baby hens and one (1) Rooster. They are due on 19 October and shall arrive here on the 22'nd of October. We've used Meyer in the past and things have always gone well. We also checked with Murry McMurry Hatchery. Unfortunately no birds that we desired would be available until April. We've also used that hatchery in the past and they provided good quality birds as well as Meyer's did.
It seems this Covid thing has increased the want for birds, chickens in particular. Be it eggs or meat, there is a great market at this time.
So, in the mean time, this rifle toting patriotic bird pictured here today shall be in charge. All we need is a name. Please give us your vote in the comments section and what ever you choose we shall be happy to name him according to our readers wishes.
As they say from our nations capitol, "Vote Early & Vote often."
Thanks, y'all!
theRooster says Semper Fi
On Friday, December 9, 2016 herself and the Rooster went to bed a bit earlier than usual. The next day would bring a pre-dawn wake-up to feed the backyard flock and ready ourselves for an overnight trip to the City of Brotherly Love. We would be traveling with our eldest daughter and her husband to attend a Philadelphia Flyers Hockey game against the Dallas Stars on Saturday afternoon.
The kids would be coming by at 0730 on Saturday after having spent the previous night at a holiday gala in Ocean City, MD., these two definitely get around. Jeff is not long back from a two week trip to Israel. Yes, he's the Dept. of State employee.(Where in the world is Jeff Berthiaume?) Kathryn has no moss growing on her posterior also.
So I hop in the drivers side and will act as the Uber driver for this jaunt. This happens a lot when I travel with these two. I guess having grown up in the greater Philadelphia area, they might feel I know my way. I was seeing Hockey games in Philadelphia in the early 60's when they were the Ramblers. The old Arena at 46th and Market was the venue back in those days. Saw the old Jersey Devils at the Cherry Hill arena also. For this event it would take place in the Wells Fargo center in South Philadelphia. It is part of a Sports Metroplex that shares parking with the Eagles, Lincoln Financial Center and the Phillies, Citizen Bank Park.

After a breakfast stop in Seaford, DE we would continue north to center city Philly and check in to the Marriott opposite Philadelphia City Hall. If you've got nothing better to do, take the virtual tour. The kids got an upgrade to one of their rooms and gave it to us. Taking care of the elderly you know. God bless them, we are quite fortunate. Must have been a reward for driving!
We did not tarry too long for the game would commence in ninety minutes and we still had a subway ride to South Philly.
SEPTA operates the subway system in Southeastern Pennsylvania. It is part of regional public transportation authority that operates various forms of public transit services—bus, subway and elevated rail, commuter rail, light rail and electric trolleybus—that serve 3.9 million people in five counties in and around Philadelphia.

I can't remember the last time I traveled the subway. If I could venture a guess I'd say 1968 was the last ride. It hasn't changed much and our day's steps, 10,000 of them, began as we searched for an entrance to the world of the underground. Once we found our way down under we went through the unaccustomed use of the ticket by credit card machine. After numerous failed attempts, a local interceded and moved us on our way. He was waiting to use the machine also. I'm sure his help was more motivated by wanting to move through the turnstile than "Brotherly Love." Thank you anyway my friend should you be reading this.
Did I mention it was Freezing Butt Cold, well it was as we started our walk from the subway stop with hundreds of Orange & Black clad supporters of Philadelphia Flyers Hockey fans. The venue was large, the crowd easy to follow, no getting lost on this segment of the adventure. Jeff would hand out the tickets, a necessary should we get separated.
On entry the usual security check, I'd walk through the Magnetometer, get called back, "Duh," oh yes, I have a Pacemaker and set it off again. I'd explain this and I usually get the Magic Wand treatment, not this time though. The young lad says, "that's OK sir, go on through." I must really be looking old lately, take care of the elderly, I appreciate it and all the perks that come along. They did look through my man-purse, good thing the .380 was back home.
Let the game begin. Great seats in a mid level box. Our own bar and waitress to bring whatever, first class kids, thank you. Line of sight was fabulous, a near full house, even with all the Christmas shoppers out and about.
The Flyers would start slow and go down a goal. Eventually things would tie at 2 – 2. Then it happened, Brayden Schenn scored  two more goals and garnered a power-play hat trick . Flyers win 4 – 2. It is now an eight game win streak, the longest since 2002 and increased to nine last night with an overtime win at Detroit over the Red Wings.
http://www.foxnews.com/sports/2016/12/10/schenn-hat-trick-leads-flyers-to-8th-straight-win.html
What is a Hat Trick you ask? http://mentalfloss.com/article/56326/where-does-phrase-hat-trick-come
Just a great end to a wonderful afternoon. When I return once again I'll take you on a fine dining experience to "Bank and Bourbon" in downtown Philly. Come back often for "The Rooster Crows."