Home » Posts tagged 'Chickens'
Tag Archives:
Chickens
The last blog post by the Rooster was back on June 22, 2021. Where has this summer gone, I ask myself. I have kept abreast of the writings by others during these days; however, One blogger I've been following for some years, Mehrling's Muse,(https://amehrling.com/about/) for whatever reason, I no longer get her notices. Perhaps her niece, a WordPress Techie, oops, Happyness Engineer, knows the reason behind that glitch. I do keep up with Anne's husband, John, through E-Mail however. We have to keep that Train Ride going, right John. Oh, and Anne, I'm glad to hear the vision is good after the Cadillac Surgery, and you two are not flooded out.
From the Netherlands to America
Back about seven weeks ago, granddaughter Samantha and husband, Zed, transported their four children to Zeds parents. Sam made the trip alone. The kids would spend six weeks with Zed's side of the family.
Here is a rundown by Grandmom Elaine on their activities as posted on FaceBook and a few pictures.
Well that's a wrap! The Wild West Grannie
Four grandkids for the summer.
– Seattle in a flash (space needle, Ferris wheel, fish market)
– Ranch adventure (horseback riding, dirt bikes, ATV, chores, water trough swimming, milkshakes, baseball, branding, birthday party, ditch wading, lawn mowing, treehouse climbing, a few bumps and bruises, fireworks, babies and Moosey) Thanks Cindy, Erik, Mylee, Scott, and the ranch crew for all the help.
– Burns adventures (yardwork, city pool, rodeo, church, parade, baby blessing)
– Road trip to Idaho (older "cousins", swimming pools, RV sleeping, police car, Bear World, pizza and family) Thank you Sara, Rachel, DaeNell, Ben, Zach, Melina, Savannah, and all the others of the family there…so much appreciated help.
– On to Utah- (family time- more older "cousins", baseball, dinosaurs, more good food, ducks, chickens, and solid sleep). Thank you Jessup and Amanda and family.
-then Colorado (water trampoline, watermelon and burgers, piano, run and run, feed chickens, sleep like the dead) Many thanks Bringhurst bunch!
– on to Missouri (quality cousin time, sleepovers, pizza, ice cream, Aunts and Uncles, swimming, jet ski and tubes, splash pad, baseball, trampoline, amusement park, Wonder of Wildlife Museum and Aquarium, rodeo, beef demo and the Oscar Meyer WeinerMobile, and 3 new babies) Thank you Uncle Dallen, Uncle Wes, Uncle Jeff, and the Aunts!
– fly to Detroit for next adventures with other grandparents. Good luck and have the best time Jeff and Kathy. We miss them already ! Amazing is all I can say Elaine, good job.
Off to DelMarVa
The kids hung out with "G" & Pappy, Sam's parents on the Eastern Shore of Maryland for the next two weeks. The backyard pool got a whole lot of attention. Zoe, who didn't like putting her head in the water on day one, was swimming under water by the end of the visit.
Trips to the beach at Ocean City and Assateague, the wild horses, no, not the kids, the ones at Chincoteague, VA were enjoyed. Great times with Libby and Ben, (Dogs,) Aunts, Uncles cousins, and friends. A special set aside day for a Barbecue and an invite for all friends and family to come and get reacquainted with the kids was great. Pappy had his usual array of Brats, Burgers, Dogs & Chicken on the grill.
The visit was too short, and before we knew it the kids, with pappy and G in tow, were off on their return to Europe via PHL to AMS. That's Philadephia to Amsterdam for you non-flyers. Pappy & G would spend ten days across the pond; they would visit with friends Brian and Rose, travel the Netherlands, Germany, Poland, and hang with Sam and Zed a bit.
All four kids would start school, Zoe a first timer in Pre-K. Free at last, Free at last, at least for a few hours Monday – Friday for same and Zed to declare.
Misc.
So my friends I'm back out here once more. Our chickens are producing eggs once again after a brief hiatus from the production business. My but they were slackers for about three weeks. We've gone back to layer crumbles with Fly Larve,a few Sun Flower seeds and a 1/2 cup of song bird feed and the protein boost seems to have done the trick.
Now you are up to date as of, let us say, to 8 August, 2021 anyway. A few more happenings in the journal, for the sake of being called a Rambler I'll close for now.
If you don't have a Covid shot, I wish you'd get one. Take care of the elderly, and Semper Fi to all and God Bless the men and women in Blue.
The Rooster
My being delivered was mentioned previously and names were sought on various venues. Of all the names chosen by my care givers, the Rooster and wife have selected three (3) they could live with. They are;
Gregory Peck
General Tso
Kung Pow
(3) I know, you're saying Kung Pao was misspelled. Not in this instance however. Mess with me if this turns out to be the name chosen and, POW, right in the kisser!
(2) General Tso, Tso, you wanna mess with me? I will be the leader and the one in charge for the forthcoming flock, I will be charged with to protect. Generally speaking there will be no issues I shall not be able to handle. Generally, get it?
(1) Who in the name of old deceased actors is Gregory Peck? Well Gregory Peck was the the lanky, handsome movie star whose long career included such classics as "Roman Holiday," "Spellbound" and his Academy Award winner, "To Kill a Mockingbird." He hung around until age 87. This Rooster likes the sound of longevity.
Gregory Peck is best remembered for his portrayals of honorable men. Whether it was the idealistic lawyer in "To Kill A Mockingbird" or the reporter exposing prejudice in "Gentleman's Agreement," Peck was the epitome of quiet courage and moral strength. Yep, that sounds kinda like me. Plus, if I run out of bullets, I can peck your eyes out if you bring mayhem to my flock.
Now just why are you being asked to name a new representative in the flock? Well, for the first time in 17 years, there is no flock. One of our resident Roosters got to go airborne with an American Eagle a few weeks ago. He was the white one in the Rooster's banner. God rest his soul. We were down to 2 Hens & 1 Rooster and decided to start anew.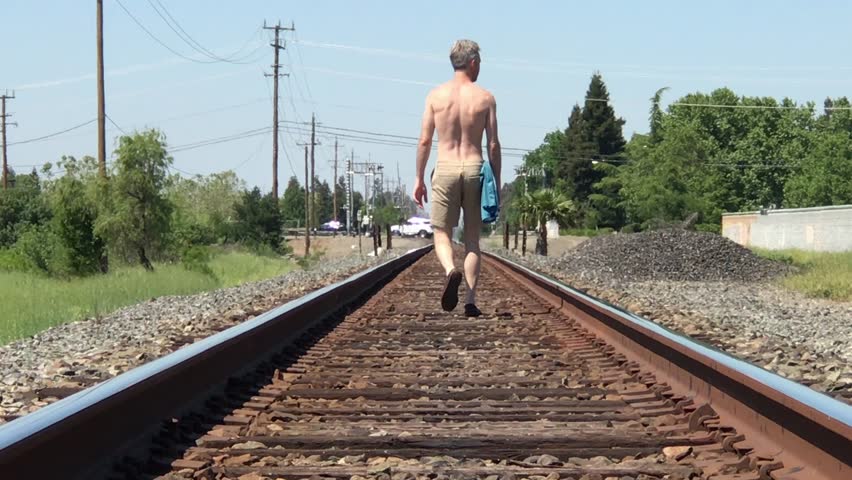 Daughter Sarah suggested a "Free to good home" post in the local FB Web Page. She did the post, Slam, Bam, Thank You Mam, countless contacts applied. Before the next day was out, a meet and greet was arranged and those three now reside across the river. In these parts, it's kinda like the other side of the tracks. Still haven't figured out if I'm on the Right or Left side, or is it the other side? Damn Politics!
We have settled on Meyer Hatchery as the Birthing mother for twelve (12) baby hens and one (1) Rooster. They are due on 19 October and shall arrive here on the 22'nd of October. We've used Meyer in the past and things have always gone well. We also checked with Murry McMurry Hatchery. Unfortunately no birds that we desired would be available until April. We've also used that hatchery in the past and they provided good quality birds as well as Meyer's did.
It seems this Covid thing has increased the want for birds, chickens in particular. Be it eggs or meat, there is a great market at this time.
So, in the mean time, this rifle toting patriotic bird pictured here today shall be in charge. All we need is a name. Please give us your vote in the comments section and what ever you choose we shall be happy to name him according to our readers wishes.
As they say from our nations capitol, "Vote Early & Vote often."
Thanks, y'all!
theRooster says Semper Fi
This bit of news from France was posted on the "BBC" web site and forwarded to me by daughter Kathryn. I share it with you. Apparently, the young Fox, are not sly.
Chickens 'gang up' to kill intruder fox on a French farm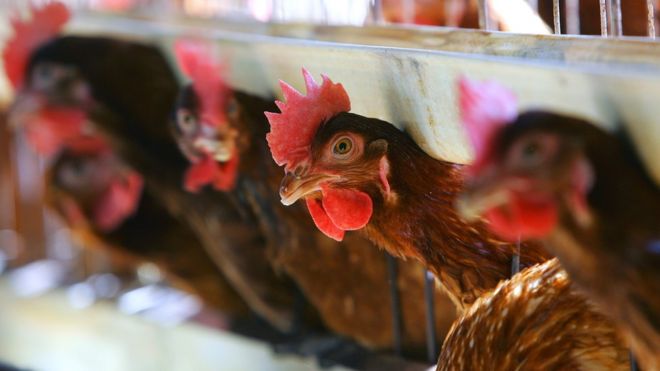 Chickens in a school farm in north-western France are believed to have grouped and killed a juvenile fox.
The unusual incident in Brittany took place after the fox entered the coop with 3,000 hens through an automatic hatch door which closed immediately.
"There was a herd instinct, and they attacked him with their beaks," said Pascal Daniel, head of farming at the agricultural school Gros-Chêne.
The body of the small fox was found the following day in the corner of the coop.
"It had blows to its neck, blows from beaks," Mr. Daniel told AFP news agency.
The farm is home to up to 6,000 free-range chickens who are kept in a five-acre site.
The coop is kept open during the day, and most of the hens spend the daytime outside, AFP adds.
You may also like:

Despite what you think, chickens are not stupid.

When the automatic door closed, the fox – thought to be around five or six months old – became trapped inside.
"A whole mass of hens can arrive together, and the fox may have panicked in the face of such a big number," Mr. Daniel told the regional newspaper Ouest France (in French).
"They can be quite tenacious when they are in a pack."
Captains Two
Rather than go with Sam's "A Day In My Life," I'm just plagiarizing, with her permission of course, and shall call it "Captains Two," plus the four Greats. That will be Mia, Ana, Dax and Zoe. Enjoy the kid's travels while in Europe for the next few years.
The Captain says:
Upon getting home from my work trip I learned it was time to pick up one of our two tables we had ordered. The table we would be picking up was in Northern Netherlands, or Holland, and was our new coffee table.
Kinderdijk was recommended to us by the man who built our table and we are so glad he did. The weather was perfect and the crowds were low. Dax and Zoe loved taking a vehicle ferry and then riding a boat to the windmills. One of the windmills we toured housed a single family of 14!
Next was another castle. Though the baroness was Jewish it survived WWII thanks to the wits of the staff left behind. They hid anything that could be taken off the walls in secret passageways. If they received news of German troops coming close they would begin to clean and manicure the grounds. When asked what they were doing by German troops, the staff would respond getting the estate ready for your leadership. Thinking their leadership was about to arrive, they did no harm to the property.
And finally it wouldn't be a Davies Day Trip if we didn't go out of our way to see Amsterdam and the dyke system that has reclaimed the lowlands of the Netherlands.
The longer we're here the more we want to travel. This should mean more actual travel leading to more blog posts. Enjoy! -S

Where in the World?