Home » Posts tagged 'Bastogne'
Tag Archives:
Bastogne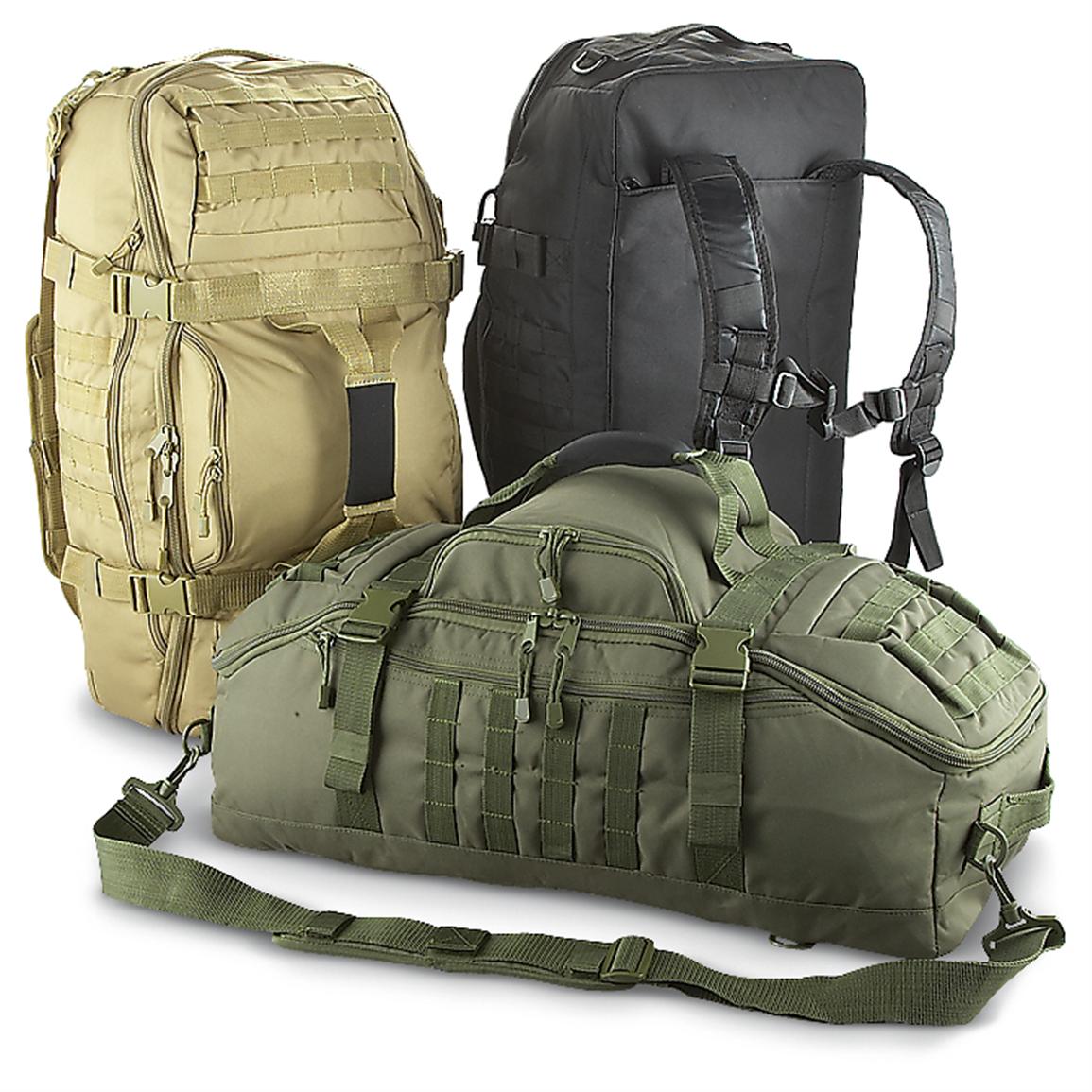 As most of you know, granddaughter Samantha, Captain, USAF, currently lives in The Netherlands and works for NATO in Germany. It's kind of like living in South Jersey and working in Philly, you just don't need to cross the Ben Franklin bridge to get there. Sam's husband, also a Captain, USAF and a pilot is stationed there with her. To maintain their family unit, their four children are there for the European experience as well.
Once again the lazy writer in me is using a recent post of Sam's to share with you. I'm attempting to get a blog out every Sunday or Monday. Thanks Sam for making that possible this week. I'll gather up an occasional picture or two and some links along the way. I've got to contribute something to the blog, right?
A Weekend Away
Zed and I had the amazing opportunity to spend a few days together in Europe. His parents were out visiting to help with the kids as I was away with work. Zed was gracious enough to drive me down and take the scenic route. In total we visited 8 countries in under 48hrs.
Our journey began in the Netherlands, as that's where we live. We quickly entered Belgium where we passed through Liege, Bastogne, and Arlon. I love living in a place that holds so much history. When we first moved here we watched Band of Brothers to give us a brief history lesson. Then it was a quick stop through Luxembourg, which is smaller than Rhode Island.
France is where things became new. As soon as we crossed the border we saw the Maginot line, which I got no pictures of because my phone was away.
From that point on I always had it within easy reach and turned the auto camera function on. We were also greeted into France by seeing nuclear power plants. Their water towers are also some of the most unique I've seen (a funnel, a castle turret, and a mushroom). By this time we need some food. We like to visit the local McDonald's to see what interesting things they have on their menu. We were let down, no unique menu items. Moments away from our next country we came to a border checkpoint. When they asked us if we had anything to declare I held up the McDonald's bag and Zed said just fast food. I'd like to think we livened up the officer's shift.
Switzerland was up and is a country of tunnels. In 2hrs we journeyed through a minimum of 20. I lost count. So far it has been the country Zed and I both agree we'd like to ex-pat to, if we were rich enough to do so. Their homes are unique and there are ranches everywhere.
The homes have huge roofs (guessing to manage the snow), numerous windows, and carefully decorated gables. They even decorate the under side of the roofs.
This is St Urban's Abbey.
While in Switzerland we were also able to participate in a Latter Day Saint Temple Session. The Bern Temple was the first built in Europe.
Liechtenstein was a surprise for me. It was also our first passport stamp since being here, we did a few euros to get it. Our goal was to see Sir Ulrich von Liechtenstein (from the movie A Knight's Tale), instead we walked into their Carnival parade.
Now it was time for Austria. We ventured through a 8.5mi long tunnel that allowed us to bypass a mountain pass. One of the most interesting things we saw was a car from Swaziland. How it got there we're still wondering. There were also wooden huts scattered throughout and we never could research a good answer as to what they were.
Germany brought us to the end of our journey. We stayed at the base of Neuschwanstein Castle and Zed dropped me off at my work location the next morning (another blog post will be coming on that). We were able to see the Zugspitze (the tallest point of Germany) and a few avalanches.
The trip was amazing. A great time to spend together and see new things. We were blessed with safety and clear roads both in weather and traffic. Enjoy the few pictures I took and stay tuned for more adventures. -S
NATO 101 with Sam and Zed
I had the opportunity to go to a course in Southern Germany to learn more about NATO and it's interactions with different nations. I learned a ton, but the best part was having a class made up of 26 nations, and not all were NATO members. To learn how Ukraine views current world issues versus Denmark is just one example. Throw in my US mindset and a Dutch opinion and dinner conversation was never dull.
Part of the course allowed the opportunity to independent study. I used the opportunity to sight see.
My trip to the Disney castle was worth it. Unfortunately pictures inside are not allowed. It is worth the ticket price. Interesting note, the castle has been a museum since 6wks after King Ludwig's mysterious death.
I also visited Kolfel mountain in Oberammergau, Germany where the story of Hansel and Gretel comes from. The story goes that a witch lives in the mountain and there are numerous documentations of kids going out to play and never coming back.
Oberammergau is a unique village situated in a valley. When the village was hit with the Plague the town promised God that if it would stop spreading and spare lives they would always do a Passion play. The Plague ceased and the people have put on the Passion play every 10yrs following. This is the longest running Passion play in the world. It has become so largely attended that only those born in Oberammergau or those who have lived there for a minimum of 20yrs are allowed to be actors.
The opportunity to learn more about my job, but also other nations perspectives is one I am so grateful to have gotten. Not bad to get it, and see Neuschwanstein either. -S

In order to put more information out in the Electronic Hemisphere, I've adapted to sharing loved one's posts from the Netherlands. Thanks to granddaughter Samantha who gets to live there for a few years with husband Zed, ( I call him Sir Zedsalot), and their 4 Children, she provides me with ammunition of the written word to use. Sam has provided some great travel info and photos in this post, enjoy. Happy New Year all! theRooster
January 4, 2019 / Leave a comment
Though the title only really applies to one lunch Zed and I have had over the past 2 weeks it also explains our holiday break pretty well. We tried a little of a lot and saw some new things. Enjoy the long, but fun post to follow.
We spent an entire day in Maastricht, NL while the kids were at daycare. If you've been to Georgetown, MD imagine a European version and that's Maastricht. Their Christmas market was still going, but everything was on sale! We rode the Ferris Wheel, walked the shopping district and ate at a small burger place named FAB (Famous American Bistro). Sharing 5 sliders and some deep fried Mac & Cheese we felt a little piece of home, except for the glass bottled waters.
The church on the left has been restored from the 1700s to its original painted color and structure. The church on the right is from the 1500s.
View of Maastricht from the top of the Ferris Wheel.
Another view from the Ferris Wheel of the two really old churches.
This book store has taken up residence in an old church. The vast cathedral houses three stories of books in a multitude of languages.
Zed and Ana went shopping at Rammstein, aka as American as you can get in Europe. They saw Mary Poppins, bought discounted Christmas decorations, and visited Bastogne.
New Year's Eve Day, we stayed local as I had about 5hours to play in between my shifts. Heerlen is where our ward building is located, but also a really neat town close to home. We enjoyed the site, shopping, and some yummy sushi before I headed back in to work.
These bricks are found in the sidewalk outside of buildings Jews lived in. They say the name, the birth year, when they were deported, when they died, and the camp they were sent to.
During the winter a sledding hill and ice rink are set up in the square.
Pock marks from bullet holes can be seen in the bell tower left over from WWII.
New Year's Eve was quiet inside our home, but the Dutch sure know how to celebrate. The firework display was a 360 degree show that lasted from 11pm to 3am. This display was put on by everyone, but us. We were not aware that to live in the Netherlands you are obligated to set off fireworks on New Years…we have learned for next year. The fireworks set off also are not able to be purchased in the US. The rockets are large and fuses short.
Jan 2nd brought another date day where we got to test out our new GoPro at the indoor ski slopes. Completing 12 runs in two hours, we were pretty tired and ready for some lunch. Back to Maastricht we went to enjoy some Fish and Chips at Jack White's. Here is where the title of this post comes in. We enjoyed gourmet fish with a tray of five different sauces to choose from. Zed ordered the cod battered in the traditional seasoning. I got Mackerel battered in various herbs. Our tarter sauces consisted of traditional tarter, curry lime, spicy beetroot, mango, and garlic. The mango was our favorite and the garlic made an amazing dip for the chips. It was at this restaurant we learned the best way (cheapest) to drink out is to order the largest water they have and split it. We also stopped in a costume shop to begin our Carnival costume planning. Here's what Zed is considering.
The 3rd, on a whim we went to Trier. This is the oldest town in all of Germany with many Roman ruins still present. We ate in a historic cellar that displayed numerous crests from the region. Unfortunately both of our phones were unusable halfway through the day so we didn't get pictures of everything…guess we'll just have to go back. We intend to bring family as they come to visit because we enjoyed the town so much.
One of the many churches in the town. I am standing at the opposite side of the square in order to capture the full height…at least 12 stories.
Better lighting and side view of the same cathedral.
Inside the Constantine Basilica. The most interesting thing to me here was the history of the church. In the history it explains how many times the church was rebuilt (at least 5) due to different ownerships. The most recent reconstruction of the Basilica was due to "the necessary consequences from the Nazi era". The altar is the place of the previous Roman Emperor's throne. It was the plainest church we saw in Trier, but according to the guide "it has been divested of its former pomp and splendor. Marble and treasures have no place in it." The guide made us wonder who was responsible for writing it due to the blunt nature of the words.
Ironically, this is connected to the back side of the Basilica. Covered in pink paint, gold leafs, and Roman statues the electoral college had ownership of the building at one time. This opens up into what I can imagine is a gorgeous garden in the spring and summer time complete with fountains and reflection pools.
Porta Nigra. The one remaining port entry gate from the Romans, there were a total of 4. This is also a UNESCO World Heritage Site. My first ever to visit.
After this picture my phone died. We also saw the amphitheater which felt much life a Division 1 football stadium and the main bath house. Oh, and we did some shopping of course.
We put some miles on our shoes, checked a few stops off the bucket list, and enjoyed some quality time as a couple. Because of these small trips, Zed and I have realized we need to make a list of places to visit based on driving distance so as we have a random day or long weekend off we can hop in the car and go.
I'll be sure to have a phone charger in the car and the GoPro always prepared from here on out so you don't miss any of our travels.
-S