Home » Posts tagged 'USMC'
Tag Archives:
USMC
Just today, It's Monday the first day in February in the year 2021, I read a fellow blogger's Blog. She started her blog by writing the following. My blogger friends, do you find you often blog in your mind, but never quite get it to the keyboard state?
Well, let me tell you, I do this all the time. Earlier today my wife finished a quilt and I had the task of taking that quilt to the women who will put it on a Long Arm and finish it for her. We have no Long Arm but we do have a Quilting frame. The Mrs. has made many a quilt on that frame over the years.
I recently saw a Bernina Long Arm machine listed for $20,499.00. Our quilting frame purchased over 20 years ago was $360.00.
Rambling thoughts herein lie. Just wanted to impart a bit of the wonderful work my wife does and the machines that can finish those works of art off.
So, I'm driving on the Bypass with this quilt, it's cold outside, more snow on the way. What, you had snow you ask. Yes, here on the Eastern Shore of Maryland we got several inches yesterday. The first measurable snow in 706 days. It is reported that we shall get more tonight. I should write about that I thought. I'll start with 'HEADLINE, NO SNOW IN 706 DAYS." That will attract an audience I think to myself.
I'm listening to the radio, Oldies channel, https://kool1043.com if your ever traveling in or around Salisbury, MD and enjoy the oldies. They give you little tidbits such as: This Day in Music History – 1962 – Warner Bros. Records signed Peter, Paul & Mary. 1966 – The Bobby Fuller Four's "I Fought The Law" was released. 1969 – The "Glen Campbell Goodtime Hour" debuted on CBS-TV. 1972 – David Bowie performed as "Ziggy Stardust" for the first time. 1972 – Smokey Robinson left The Miracles. 1979 – Emerson, Lake […] etc. I'm sure you get the point so I'll get back to my point. I was putting out a Blog in my head.
On November 9, 1965 the United States had a Black Out affecting all of the state of New York and parts of seven neighboring states. chaos prevailed, 800,000 people were stranded in the NY subways. Thousands more were stuck in elevators and trains. Just setting the scene here folks.
This writer was a young Marine Sergeant assigned at the time to USNAD Earle, NJ, a Naval ammunition Depot. https://en.wikipedia.org/wiki/Naval_Weapons_Station_Earle
I'm in the Guard Bunker at that facility, I have fellow Marines under my command out on posts, some fixed, some mobile, some in vehicles on roaming patrols. One fixed post on that November evening held a Marine in a Tower overlooking all the bunkers under our watchful eyes that held some powerful ordinance.
I have the radio on, "You've got that Loving Feeling," by the Righteous Brothers is playing and the young Marine in that tower radio's down to me, "Hey Sarge, NY City has disappeared. Yep, here I am driving the bypass 02/01/21 and I'm back in the moment. It was then that I said, I've got to write that in a Blog. Thanks Chrissie, you've inspired me.
Then, at precisely 5:21 p.m. Eastern Standard Time, everything went black.
It was Nov. 9, 1965. And suddenly, from Pennsylvania to southern Canada, through parts of New York, New Jersey, Connecticut, Rhode Island and northern New England, right up into Ontario, more than 30 million North Americans were without power.
It was the Great Northeast Blackout.
Many people were swept up with the fear that the Russians had attacked and the U.S. was in the throes of World War III. Others felt it was a realistic version of the classic "War of the Worlds," with alien beings to blame for the widespread power outage upon their arrival on earth.
The hubbub was caused, ironically enough, by a faulty relay estimated by one source as "probably a two-dollar piece of machinery" at the mammoth Niagara-Mohawk Power Plant in upstate New York. Such a minute wrinkle made it sound all the more like H.G. Wells' fictional "War," an example of the tiniest of things creating the biggest nuisance.
In New York City, some 800,000 people were stranded in underground subways, while thousands more were trapped for the duration in elevators. Johnny Carson, in his "Tonight Show" monologue, quipped that in nine months, all over the East Coast, mothers would be giving birth and wistfully naming their sons Otis.
For the record, during the week of Aug. 9-15 of 1966 – nine months later – a total of 14 births were registered at Henry Heywood Memorial Hospital.

While many areas – including New York City – were without power for several days, the Greater Gardner area experienced a grand total of two hours and 57 minutes in the dark.

As the blackout hit, emergency generators were pressed into action and continued well past the hour when all power was restored to the area. As the lights went out, on came the candles, kerosene lamps and flashlights.

The very next day would be the 190'th Birthday of the Marine Corps.
https://www.marines.com/about-the-marine-corps/who-are-the-marines/history.html
Blogging is a great way to pass time during this the Covid Pandemic, there's plenty of space between me and my readers. Now I've written that Blog I thought about and I've shared with you a moment in time during the life of The Rooster. Be safe my friends. Oh yes, thanks Chrissie for giving me the impetus to write this. Fall softly, save those knees. It only took me 11 more days to get this out. By the way, when we awoke this morning, 4 inches of snow.
SEMPER FI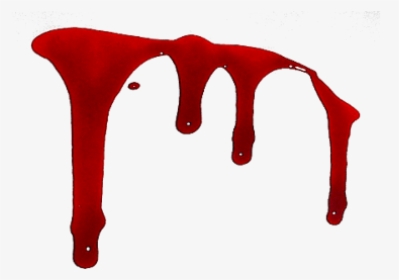 It turns out that my neighbor from the opposite side of the street out here in the country needed some help with his pool yesterday. I've had some experience with filters and such, so I was pressed into service.
Just as I was returning from an exercise walk, my phone rings, it's my neighbor Jim. He explains the dilemma he's presently having with his pool filter. I'm actually at the mouth of his driveway when I get the call. I tell him I'll be right over. I walk to my house to check in, the wife is in the midst of fixing a wonderful country breakfast. I let her know the issue Jim is having with his pool, that I'm going to give him a hand and I'll return in a jiffy, NOT. I get that look, if you've been married fifty-five years you know the look.
I walk back across the street and find my neighbor poolside, standing next to the filter outside the pool. He fills me in on what was going on, he can't seed the guts of the filter properly and is pumping Diatomaceous Earth back in the pool. Jim looks at me and says, "Linda is going to Kill me," together for over thirty some years, I'm guessing he knows "that" look also.
I survey the situation, eventually figuring out the flow scheme and how the guts need to fit into a plethora of tubes, few, if any are properly seeded. Jim proceeds to tell me he's not very mechanical, but if you need your appendix removed he could do that quite successfully. I request a rubber mallet and gently tap all into place. Combined we start to put the lid into place, I proceed to drop one of the wing nuts needed into the bottom of the filter. Once again the entire guts are remove and I go fishing blindly through the murky Diatomaceous earthen waters and retrieve the wing nut.
Slam, Bam, thank you Ma'am, the second try is the Coup de Gras. We check all the connections, hit the start switch and dang if we don't have clear running water going back into the pool. Jim breaths a sigh of relief, the wrath of Linda shall not come upon him. Jim says thanks, I say "that's what neighbors do."
Back home the Mrs, God Bless her, says "two or three pieces of bacon" with my perfectly Butter Scrambled eggs and raspberry spread toast? "Three" I say, and proceed to tell her the pool filter event. All is calm in Dodge.
Fast forward 6 hours and Jim says on Face Book.
OK, so the day started out uneventfully. I was having a problem with my pool filter, no matter what I did the pressure would rise after a couple of hours post back washing. I called my pool service and was told that they don't do service calls on Saturday. So I called my good friend, next door neighbor, former Marine, retired State Trooper, and all around recognized pool guru.
Linda and I decided to put the leaf net over the pool since the Crepe Myrtles were dropping tons of blossoms into the pool. We couldn't find any clothesline rope so we decided to use coated wire clothes line rope temporarily to hold the net in place until Monday. All good, right? My wire cutters wouldn't cut the braided wire very well so Linda suggested using s hatchet to cut the line.
Good idea! But as I was cutting the third length of wire rope I chopped off the tip of my left thumb. Blood flew everywhere and I headed to the house, irrigated the wound for ten minutes, Applied an antibiotic cream, wrapped it with a paper towel, then a second, then a third, and a fourth and still the blood was spewing from the wound. So much for taking daily aspirin. I elevated it above my head to no avail until Linda came into the house, took charge and put a proper bandage on the wound.
Not the best of days, tomorrow I am going to sit in the recliner all day and try not to further damage my body or my psyche. That is all. Hope you had a better day !
I, sometime after Jim's post, look at the Face Book message Jim posted of the incident, and reply to Jim the following.
You should have called the Marine across the street. Rumor has it he always has a couple hundred feet of Para-Cord on hand, an extremely sharp knife that he knows how to use as well, is always clipped to his pocket. Another rumor I've been told is that the knife is so sharp than an Air Force PJ Medic once borrowed the same knife to perform an emergency appendectomy during a remote clandestine military mission.
Obviously this loping off the end of a thumb was not representative of good use of available resources. Lesson learned, when all else fails, call in the Marines. Semper Fi
Just another day in the country!
Throughout my life, I've lived in quite a few places. South Jersey was my home for the first eighteen years. In case you don't know, everyone in New Jersey lives near an Exit, that Exit is off either the NJ Turnpike or the Garden State Parkway. Some folks way up north will quote an exit off I-80 which runs E to W from the George Washington Bridge to the Delaware Water Gap bridge at the Pennsylvania line.
So, after that bit of geography, the better part of my early years was spent close to exits #3 & #5 just off the NJ Tpk. And Exit # 4A off the Garden State Pkwy. Thanks to the United States Marine Corps, while stationed at the Earle Ammunition Depot in Colts Neck, NJ, I also lived a short distance off Exit #8 of NJ Tpk.
After graduation from high school, the Marine Corps moved me about to assignments in South Carolina, North Carolina, Washington, DC, New Jersey, Japan, and California.
I married my wife of 54 years while in the Marine Corps and upon discharge we resided in northern Maryland for a year before moving to Connecticut and ultimately a career with the Ct State Police, retiring in 1988.
Upon retirement, the little woman wanted to relocate to the northern Maine coast. As for me, I was looking to travel south to the Gulf Coast of Florida. We wound up compromising and found the Delmarva Peninsula and the Eastern Shore of Maryland.
We were Yankees no longer, we now live below the Mason – Dixon line and are Southerners. There is a lot on conjecture as to the exact placement of those markers. Some folks locally say Mardella Springs has an original marker, others will tell you Delmar is the line of demarcation. In either case, we're about 20 some miles south of that infamous line.
So, for the past 31 years, we've lived as Southerners. During that time, we've met some characters along the way. For this story, I'm calling the featured character Charlie.
Charlie lived in on a small wooded plot in a small trailer just off the main road that ran from Allen to Trinity, MD. This was not a terribly long stretch of road, only 3 1/2 miles to the old Trinity Church cemetery near our present home. Every Christmas and Easter someone comes by and places plastic flowers on two or three of the grave markers.
It's been told that Charlie, back in the day, as they say down here, once was a store owner. Some kind of malady occurred in his life that caused him to give up the store and live a life of solitude., thus the trailer in the woods.
Charlie could often be found in the local country store sitting on an old wooden milk carton under a big fan. Charlie would be talking about the past with the store's proprietor for the better part of a morning or afternoon, especially in the summer. You would always know when Charlie was there, his dog Brownie would be lying outside awaiting his return. Inside the store, lying about somewhere, was the resident Collie, Chief. He was the companion of the store owner and resident historian, who we shall call Butch.
When we first moved to Allen, since named Eden by the Federal Government and Postal people, there was no trash pickup or mail delivery. The post office was part of that general store and the Post Master or Mistress as in this case just happened to be Butch's mother and he most often referred to as "Mother." She went by a slew of names depending on who she was referring to her at the time. I always called her "Yes, Ma'am."
Often while depositing trash at the "Transfer Station" one might run into Charlie. Growing up in New Jersey, we called them "Dumps" and would always make a "Dump Run" when making a deposit. I guess down here I just made a transfer, stuff to be used by someone else, I guess.
At times Charlie could be found conversing with the manager of the Dump, his name was Slim. Slim was there from opening to closing, watching over the three dumpsters, two for household trash, one for metal. There was no recycling back in those days, just household trash and NO construction materials were allowed. You were in big trouble should you transfer building Materials. Those had to go to the big Dump in Salisbury where you were weighed and had to pay a fee.
Often times, Charlie's dog Brownie could be found in one of the dumpsters, looking for some munchies he was. You always had to examine before making a drop into the bin. There was a rare occasion when Charlie himself could be found in a dumpster. More than once this writer had to hold up the throw of a bag into the bin for fear of injuring a dog, stray cat or Charlie himself.
I would spend a lot of time chatting with Slim and Charlie from time to time. Slim was always up to date on what was biting on the hook in the local waters. With no Barber Shop in town, the Dump would often be a place to keep up with the local goings on, along with the Post Office and General Store of course. That old store made the best sandwiches I've ever tasted.
At one point in the past, old Charlie showed up at the Dump with a second dog. This dog was also brown. I asked Charlie what the dog's name was, Charlie responded, "Brownie II." How simple and appropriate I thought.
As time passed, Charlie appeared one day at the Dump, and the elder Brownie was not with him. I asked where the old dog was, and Charlie responded, "dead." I wondered what happened? I asked Charlie and he replied, "Metalosis." Not familiar with the term I asked, what is Metalosis? Charlie kinda chuckled and said, "The metal in the bumper of the car that struck him, what done it.
Life, South of the Mason Dixon Line, with the Rooster.
Yesterday, daughter Sarah called early to ask my take on Hurricane Florence. During part of my Marine Corps life my MOS was 6811 back in the day. The below gives an overview of the career field from https://www.thebalancecareers.com/
USMC Enlisted Job Descriptions & Qualification Factors
FIELD 68 – METEOROLOGY AND OCEANOGRAPHY (METOC)
The METOC OccFld is the only earth science related OccFld in the Marine Corps. The METOC service OccFld is responsible for collecting, assessing and disseminating METOC intelligence relevant to friendly and enemy force strengths and vulnerabilities for the planning and execution of operations necessary to characterize the battlespace. This includes atmospheric, space, climatic and hydrologic intelligence for use in the production of Tactical Decision Aids (TDA) and METOC effects matrices. The METOC OccFld is comprised of MOS 6821, MOS METOC Observer, MOS 6842, METOC Forecaster, and MOS 6852, METOC Impacts Analyst, and is progressive in nature.
Marines entering the 6800 OccFld will complete formal training and receive MOS 6800, Basic METOC Marine and will participate in routine METOC service function while training for a designated MOS within the OccFld. As their skill enhancing training progresses, they become eligible to attend further formal MOS instruction. Billets include assignment to MEF, MEU, Intel Battalion, METOC Support Team (MST) , Marine Wing, Support Squadron, Marine Corps Air Station and Facility, TECOM, CBIRF, NMOPDC and instructor duty at MARDET Keesler AFB, MS.
My specific specialty was that of a Radiosonde Operator.
——————————————————————————————–
Many of us in the Blogging World have hobbies, of course writing is the paramount one. We have Train, Food, Travel, Religion, Health and Beauty, and countless others. I guess, for the past fifty years Weather could be called one of my hobbies. I do not make it the quintesential topic of my Blog however. I am quite happy that on Thursday late and Friday I will be some 400 miles to the north of where Florence is projected to hit.
So, back to daughter Sarah who is really into weather. We will chat often during pending storms, a lot of the conversation surrounds the – What if's? In years passed, we've had family pools as to where something will make landfall. Where will Florence land?
It is now 10:25 AM, September, 11, 2018,  a new forecast and conditions upgrade will come out in thirty minutes. If you are in that Cone of Doom, take heed and prepare. I wish for you a safe riding out of the storm, don't forget to check on the elderly.
Sarah came by for a visit this morning and we chatted about the storm. I can not help to think back to seventeen years ago. I was heading home from the dentist and Sarah called me, "Poppy, a plane just crashed into the World Trade Center".  So much has changed in the world since that day. We remember 9/11!
Things you remember.
Fifty years ago I was a Marine Sergeant assigned to MAG-15 and a resident of MCAS Iwakuni, Japan. A bit of history of the unit: Marine Aircraft Group 15 (MAG-15) was a United States Marine Corps aviation group established during World War II. MAG-15, a transport and photo-reconnaissance training group, was commissioned on 1 March 1942, headquartered at Camp Kearny, San Diego. In addition to radio and photographic training, the Group also conducted a navigation school. Additional roles included West Coast aircraft acceptance and transport service for the Marine Corps.
History:
Marine Aircraft Group 15 was commissioned on 1 March 1942 at Camp Kearny, San Diego, California. For the next two years the group remained there as the transportation, observation and photo reconnaissance training group. They trained pilots and crews to serve in the South Pacific Combat Air Transport Command (SCAT). From its commission in 1942 until 1944, MAG-15 trained and dispatched the following unit for overseas deployment: VMD-154 and VMD-254; VMO-151 and VMO-155; and VMJ-152, VMJ-153, VMJ-353, VMJ-952, and VMJ-953.
MAG-15 shipped out from Camp Kearny to the South Pacific on 2 March 1944. They arrived in Apamama on 1 April and operated from there as part of the Transport Air Group until October 1944. In October they were ordered to establish the Air Transport Group (ATG) in order to provide transportation services to units in the Marshall and Gilbert Islands. ATG was redesignated the Troop Carrier Group (TCG) in November 1944. MAG-15 then became part of Task Unit 96.1 which was disbanded shortly thereafter on 25 March 1945 as its responsibilities were assumed by the
Headquarters Squadron 15 was sent to Marine Corps Air Station Ewa, Hawaii in April 1945 and was quickly joined by VMR-953 and VMR-352. They stayed there through the end of the war becoming part of the TAG again and controlling the transportation units for the Marines throughout the Pacific.
In January 1947 the group became dual role when they also had fighter squadrons attach and in May 1947 they became all fighter squadrons. In March 1949 they returned to the United States and were based at Marine Corps Air Station Edenton, North Carolina.
MAG-15 moved to Marine Corps Air Station Iwakuni in July 1966 and included VMCJ-1, VMA(AW)-533, VMFA-334 and VMFA-232.
On 31 December 1988, MAG-15 stood down after 46 years of service.
50 Years Ago Today
February 7, 1968
Shortly after midnight, the Battle of Khe Sanh and the Vietnam War took a new turn as the North Vietnamese Army attacked with tanks and other armored vehicles for the first time.[43]The 304th Division of the North Vietnamese Army overran the U.S. Army Special Forces camp at Lang Vei with 11 Soviet PT-76 tanks.[44] In all, 316 defenders of the camp would be killed; all but seven of them were Montagnards fighting for South Vietnam and members of the Royal Laotian Army.[45]
"It became necessary to destroy the town to save it" became one of the most famous quotes arising out of the Vietnam War, as a news story by Associated Press war correspondent Peter Arnett was published worldwide about the death and destruction caused by American forces during the retaking of the South Vietnamese coastal city of Ben Tre. At least 1,000 civilians had died and 45 percent of Ben Tre's buildings were destroyed in the bombardment by American airplanes and shelling by U.S Navy ships, a measure taken as a last resort after 2,500 Viet Cong had taken control of the city. The quote (often restated as "We had to destroy the village in order to save it") was attributed by Arnett to "a U.S. major"; later in the story, Arnett referred to his interview with U.S. Air Force Major Chester L. Brown, who had directed the bombing.[46] The phrase, however, was actually coined by the reporter; Arnett asked the question, "So you had to destroy the village in order to save it?" and then attributed the words to Major Brown.[47]
There is an in-depth story told on Historynet.com. should you wish to learn more about Khe Sanh. Check it out @:         Battle of Khe Sanh: Recounting the Battle's Casualties
Where in the world is Jeff Berthiaume?
He is in Ho Chi Min City of course, and things have changed drastically in fifty years. Fifty years ago this was Saigon, the capital of South Viet Nam and deeply involved along with the United States and it's allies in a war with North Viet Nam. Today, so much has changed.
Jeff made the below post today on Facebook.
Took a cooking class in Ho Chi Min Vietnam thru a company called Grain. Our menu was the following; Pumpkin flower stuffed with prawn, Chicken Salad with cabbage and jelly fish. Steamed Sea Bass with
Galangal,
Turmeric, Lemon grass, and Banana Leaf, Coconut & Cream Caramel.
Thanks for stopping by, and don't forget to check on the elderly.  
 As a member of the Marine Corps, 1962-1968, I was asked if, and told I was, part of the Navy many times. In addition to WordPress, Facebook, and Twitter, I'm also on Quora from time to time. I'm not there very often as I'm not too smart and don't have a lot of answers on a lot of things. Any answers I might have had at one time, are usually long forgotten. I guess you could say I have a lot of opinions, I mean hell, I'm 72 years old, I'm allowed to have opinions, right? I have learned one thing though, and that is, thanks to my wife, hold your tongue Rooster. Well — let us just say I'm getting better.  After a particular epiphany we, my wife of 50 years and I, in privacy, will voice our opinions to each other. Yes, on occasion I'll get that look, and you men out there know what that look is. "Rooster, keep your mouth shut," is the look.
Oops, where was I?  Oh yes, Quora. So the Question put to Quora was,
Regan Copple, USMC Veteran 1986-1992 gave the readers this answer and

276 Views came out of it to date.
Reagan's Answer
No, because we're not part of the Navy, we're part of the Department of the Navy, there's a subtle difference, & not too many people know the contradistinction. Some people will say they're the same thing, & I say no, they're not, for one important reason. When I hear someone say that as a jibe to the Marines, I respond with, "Who is in charge of the Navy?" and they being in the Navy will usually respond with, the CNO or Chief of Naval Operations, who is an Admiral or 4-star flag officer. Here is the Seal of the Navy.
Then I ask them, who is in charge of the Marine Corps, the correct answer being the CMC or Commandant of the Marine Corps who is a General or 4-star flag officer, same rank as the Admiral who is the CNO, which means he is of commensurate rank. Here is the Seal of the Marine Corps.
Now here's where it becomes interesting because then the next question I ask them is "Who is in charge of the Department of the Navy?" to which they usually don't have the answer, so I'll reply with the SecNav or Secretary of the Navy which is a Cabinet-Level Position within the president's administration just like the Secretary of the Army or Secretary of the Air Force. But if they do have the correct answer, I'll reply with, "Are the same person, or to be more clear, is the CNO the same person as the SecNav, which no they are not, because one is a military position held by a ranking officer, and the other is a civilian cabinet-level position held by an appointee. Here is the seal of the Department of the Navy.
Notice they are all different.
So while the Navy is part of the Department of the Navy, and the Marine Corps is part of the Department of the Navy, they are not the same thing, think of them like two fingers on the same hand. Both the CNO & the CMC report to the SecNav, the CMC does not report to the CNO so the chain of command is clear.
Telling the last part of this I use the forefinger for the Marine Corps & the middle finger for the Navy for the end of the joke which is FTN or F The Navy, which is my way of getting back at squids who used to like to needle us jarheads with that question.
Now personally I would not use the F word nor the middle finger.  I've served with the Navy in numerous postings in the past, have many Sailor friends and always appreciated the Gator Navy for being the Marine Corps version of
Uber.
One more little note, purely my observation and I'm just throwing this out there. If your a God fearing man or woman, you've most likely heard of the Holy Trinity.
The Christian doctrine of the Trinity (from Latin trinitas "triad", from trinus "threefold")[1] defines God as three consubstantial persons,[2] expressions, or hypostases:[3] the Father, the Son (Jesus Christ), and the Holy Spirit; "one God in three persons". The three persons are distinct, yet are one "substance, essence or nature".[4] In this context, a "nature" is what one is, while a "person" is who one is.[5][6][7]
(Thanks Wikipedia)
Now go look at the logos up top on the Department of the Navy web site. OOH RAH!!!!